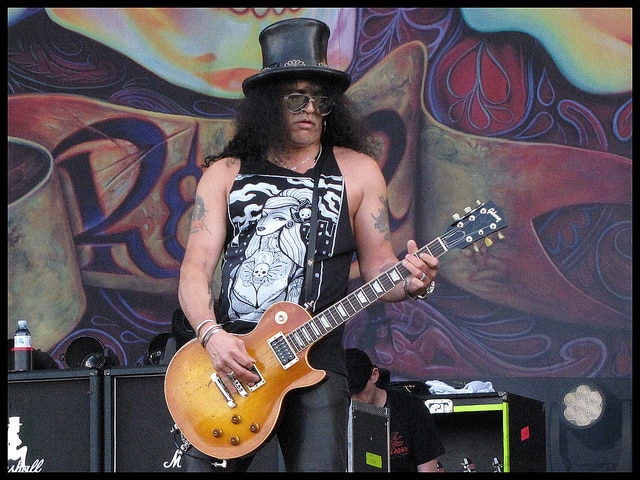 Guns N' Roses have announced a number of new dates for their reunion tour. The band have added a further four dates to their Not in this Lifetime tour.
Guns N' Roses have announced second shows in Chicago, Foxboro and East Rutherford, along with a date at Dodger Stadium in Los Angeles, California.
The band announced the news on their Facebook page, as they asked if fans wanted more dates from them. They recently finished headlining Coachella as well as playing two dates in Mexico.
During their warm up gig in Los Angeles a number of weeks ago, Axl Rose managed to break his foot. He wouldn't let that deter him though, as he has been performing from a throne on the tour.
Dave Grohl was the one who lent Rose the throne, as he himself used it when he broke his foot after a gig in Sweden. Grohl spent the entirety of Foo Fighters tour playing from his custom built throne.
You can check out the post from Guns N' Roses about the new dates added to their reunion tour down below.
Photo Credit: Laura Cox