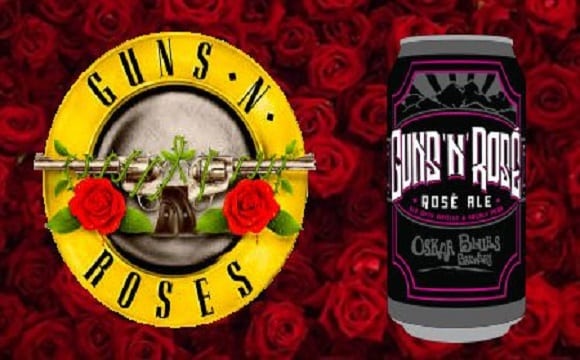 GNR have finalised a trademark dispute with Colorado brewery Oskar Blues. The infringement case was concerning sales of the brewers' "Guns 'N' Rosé" ale and associated merchandise without legal permission.
NEW @oskarblues Guns N Rose#mckinney #craftbeer #shoplocal #drinklocal #allen #frisco pic.twitter.com/eVS5Y2pp2M

— Choice Beverage (@choicebeverage) January 17, 2019
According to Reuters, the rockers accused Oskar Blues of infringement in the legal case filed on May 9th. Representatives for the rock band claimed that the brewery:
"Should not be entitled to continue to sell infringing products and intentionally trade on GNR's goodwill, prestige, and fame without GNR's approval, license or consent."
GNR's legal team were seeking unspecified damages, according to the company that was selling T-shirts, buttons, stickers and bandanas.
Antimusic reports that in an August 12 court application by Guns N' Roses lawyers. The media outlet states that both sides agreed to settle on July 31 st. As a result, both teams are working on a settlement in writing that would lead to the lawsuit's dismissal.
oh oh no bueno.

GUNS N' ROSES is suing a brewery over its "Guns N' Rosé" ale.https://t.co/g4zDy3MGQI pic.twitter.com/oLFs4V9DcK

— Rod Ryan Show (@rodryanshow) May 10, 2019