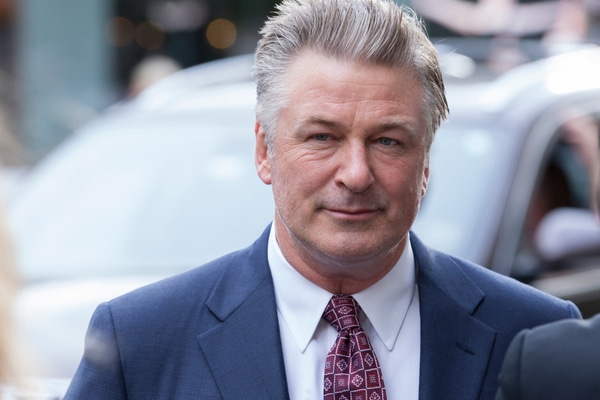 The family of cinematographer Halyna Hutchins have filed a lawsuit for wrongful death against Alec Baldwin and other members of the Rust production team.
Last October, Alec Baldwin allegedly fired a prop gun during a rehearsal which led to the death of Mrs Hutchins. Director Joel Souza also suffered injuries.
Lawyers speaking on Halyna Hutchins' behalf at a press conference have said that a lawsuit has been filed against Baldwin and "others who are responsible for the safety on set, and whose reckless behaviour and cost-cutting led to the senseless, tragic death of Halyna Hutchins".
The lawsuit has also claimed that Baldwin and co "disregarded at least 15 Industry Standards".
The lawsuit has also included crew members Sarah Zachry, Dave Halls, Gabrielle Pickle and others.
Alec Baldwin is of course named in this lawsuit, alongside producers Mathew DelPiano, Allen Cheney, Emily Salveson, Ryan Smith, Ryan Winterson and Nathan Kingher.
Armouers Hannah Gutierrez-Reed and Seth Kenny also feature.
Baldwin is already facing lawsuits from script supervisor Miame Mitchell, Serge Svetnoy and medic Cherlyn Schaefer.
Baldwin Accused Of "Acting"
Last December, Alec Baldwin was accused of "acting" after he gave his first interview since the tragic events that occurred on set.
He had claimed during the interview that he was unaware that Halyna Hutchins had been dead for 45 minutes.
"I didn't know she was hit by a gun until 45 mins to hour later", he said.
"It did not dawn on me to probably 45 minutes to an hour later …Well she's laying there", he added. He also claimed that he thought Mrs Hutchins had "passed out".
"I was told that this was a completely incidental shot. An angle that may not have ended up in the film at all. But we kept doing this", Baldwin stated.
Baldwin also paid tribute to Hutchins, adding that he had met her husband and nine year old son.
"I think to myself, 'this little boy doesn't have a mother anymore", Baldwin said.  "And there's nothing we can do to bring her back". 
However, many people were not so sympathetic towards Baldwin, accusing the actor of shedding "crocodile tears".
"That's what acting and 'crocodile tears' look like", one fan wrote.
While another added, "I feel like he is acting right now. Something doesnt [sic] set right in my spirit with this". 
Speaking recently, the actor claimed that it was strange to return to work following these tragic events.
"I haven't worked since October 21 of last year when this horrible thing happened on the set of this film", he said.
"We had the accident and the death of our cinematographer Halyna Hutchins – I even still find that hard to say", the actor continued. "But I went back to work today for the first time in three and a half months… it was interesting… I miss my kids". 
Baldwin has started production on his film 97 Minutes in England.