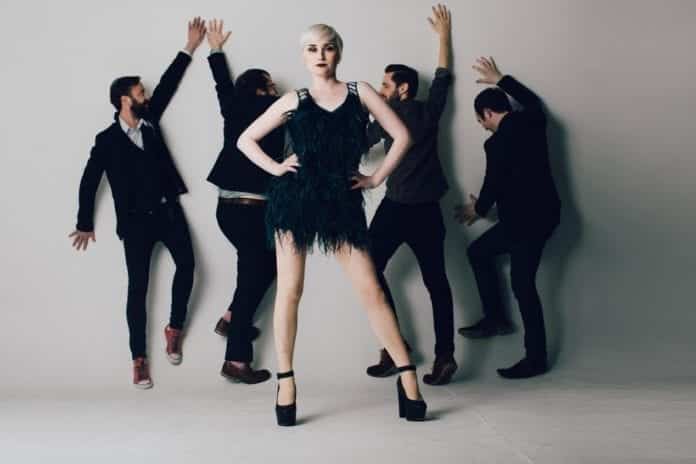 The brilliant HamsandwicH are the final act to join this summer's Bulmers Live at Leopardstown 2017 for their summer of music.
The Jerry Fish Electric Sideshow and the Grammy-nominated The Original Wailers, along with Sister Sledge, the Hot House Flowers and Lucan's The Riptide Movement were already confirmed.
HamsandwicH are known for their powerful live performances and are a great addition to the Leopardstown event. Their most recent album Stories From The Surface debuted straight in at Number 1 in the official album chart, while its predecessor White Fox featured in Irish Times' writer Tony Clayton-Lea's acclaimed book 101 Irish Records You Must Hear Before You Die, describing it as a "masterclass in quality indie pop."
HamsandwicH will play Bulmers Live at Leopardstown on Thursday June 22
The racecourse is only 20 minutes from Dublin City Centre so it's nice and handy to venture out to. It's a great day out with a cool mix of live music to compliment the horse racing and festival food.
Bulmers Live at Leopardstown has turned into one to watch in recent years with crowds of over 40,000 attending the summer festival which runs from June through August. International names such as Johnny Marr, Peter Hook and The Human League have joined legendary Irish performers like The Boomtown Rats, Ash, The Stunning, Sharon Shannon and emerging forces The Strypes, Hermitage Green, and The Academic in hugely successful summers at Leopardstown.
For Tickets and hospitality options – go to www.leopardstown.com or call the Leopardstown ticketline on 01 289 0500. There are also discounts for advance group bookings available online.
Follow on Facebook – Leopardstown Racecourse & Twitter @Leopardstownrc for updates and exclusive competitions. Use hashtag #liveatleopardstown
The revised line-up is looking a little something like this:
June 8 – Something Happens
June 15 – The Jerry Fish Electric Sideshow 
June 22 – HamsandwicH
July 13 – Hot House Flowers
July 20 – The Riptide Movement
July 27 – The Stunning
August 10 – Sister Sledge
August 17 – Happy Mondays