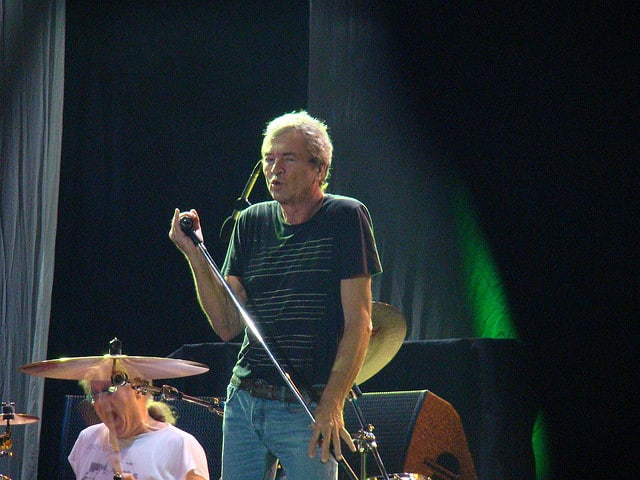 The Deep Purple front man is 69 today and is celebrating his birthday while out on the road with the band on their current tour of North America.
Deep Purple fans are also looking forward to a new album, as they're said to be currently writing it with Gillan adding "they're not close to slowing down".
Gillan's made over a dozen albums with the band, as well as many solo projects and a brief spell in Black Sabbath in the 80s.
He was Deep Purple's lead singer for the hit albums Machine Head and Who Do We Think We Are in 1973, after which he left the band, and rejoined again in 1984 for their next album: Perfect Strangers.
That was after he replaced Ronnie James Dio in Black Sabbath for their top 5 album Born Again in 1983.
Deep Purple's last record was Now What?!, their first in eight years, when it came out in April 2013.
Gillan and the rest of Deep Purple's current North American tour wraps up in Florida this Thursday.
Check out how Gillan's shoes were filled when he left the band on tonight's Classic Album At Midnight. From 1974, David Coverdale's first record with Deep Purple: Burn is being played in full and ad-free from 12am tonight, August 19th.