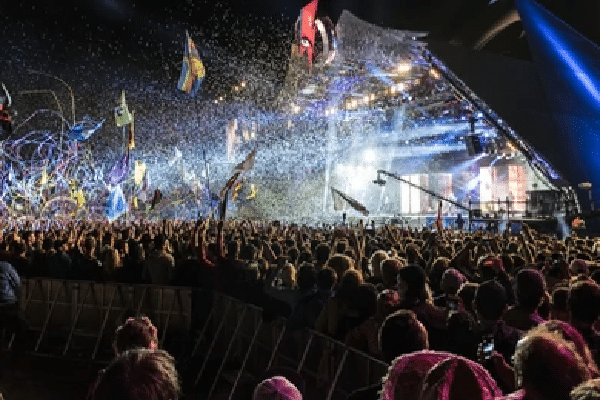 Having welcomed music fans to the festival for the first time in two years, Glastonbury have wasted no time in annoucing details as to how you can buy tickets for next year's shows.
Glastonbury Festival opened its doors to some live music for the first time in two years, having been cancelled in 2020 and 2021 due to the pandemic.
Among the highlights saw headline act Paul McCartney taking to the stage, for a live performance alongside former Beatle John Lennon, thanks to the use of modern technology.
More on this from Nova here.
Glastonbury 2023 Details
Fans should be made aware that tickets for next years' shows go on sale in early November, a month earlier than usual.
The festival will take place between June 21 and 25 next year, with ticket and coach packages made available from November 3 at 6pm. A deposit of £50 will also be required upon purchasing these packages.
Tickets will go on general sale from Sunday November 6 at 9am. More information can also be found here.
Glastonbury Festival 2023 tickets will go on sale on Thursday, November 3rd (coach + ticket packages) and Sunday, November 6th (standard tickets).

Info at https://t.co/YwYspsGHt5 pic.twitter.com/gzBnRuP7B3

— Glastonbury Festival (@glastonbury) September 23, 2022
Rumours have been spreading about who will headline next years' shows, with the likes of the Arctic Monkeys, Elton John and Harry Styles all mentioned as possible front stage candidates.
Along with a virtual John Lennon, Paul McCartney was also joined on stage by Foo Fighters frontman Dave Groh, who hailed McCartney as "my friend, my hero".
"Hi Paul, how are you?", Grohl also said to McCartney as he entered the stage, wearing an ABBA t shirt.
While on stage, Grohl and McCartney shared live covers of the Beatles' 'I Saw Her Standing There', and 'Band On The Run' by Wings.
Grohl's choice of attire at Glastonbury also prompted ABBA's Benny Anderson to show the band's appreciation. Anderson released a live cover of Foos' classic 'Learn To Fly'. See that and Nova's report here.