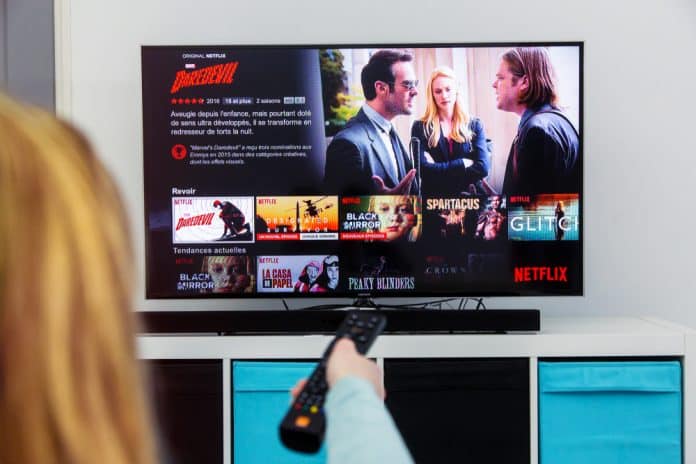 We all love a bit of Netflix – let's not even begin to tell a lie – we binge watch our favourite shows, and we love nothing more than finding the latest additions to the streaming service.
And once again, they've delivered. Each week Netflix add more shows to keep our weekends ticking over; so grab your duvet, pillow, lots of treats and perch yourself on the sofa.
Here's the latest…
The Break with Michelle Wolf
She's one woman tough enough for the boys club. The Break with Michelle Wolf is a weekly half-hour series with jokes, sketches, celebrity guests, and more.
High school senior Alex Truelove has it all – the grades, the girlfriend, and the motley crew of hilarious friends. Everything is smooth sailing until Alex shares that he's decided to part ways with his virginity – and meets Elliott, a sweet and confident gay boy who isn't shy about his instant crush on Alex…who may or may not feel the same. Rocketed into a endearing and amusing journey of sexual and self-exploration, Alex ultimately learns that like so much of growing up, love can be confusing. And that's okay.
The Staircase is the compelling story of Michael Peterson, a crime novelist accused of killing his wife Kathleen after she is found dead at the bottom of a staircase in their home, and the 16 year judicial battle that followed.
DUDE is a grounded comedy about dealing with first losses in life — leaving your best friends, the death of loved ones, and the passage of time — and that odd mixture of grief and nostalgia experienced by young people as they try to understand these losses. It is also about getting stoned with your friends in your car while listening to hip-hop.
Rookie lawman Ben Barber (Kevin Hart) aspires to become a detective like James Payton, his future brother-in-law. James reluctantly takes Ben to Miami to follow up on a lead that's connected to a drug ring. The case brings them to a homicide detective and a computer hacker who reveals evidence that implicates a respected businessman. It's now up to James and Ben to prove that charismatic executive Antonio Pope is actually a violent crime lord who rules southern Florida's drug trade.
The truth behind an extraordinary criminal case, known as the "pizza bomber heist," is brought to light in this four-part Netflix original documentary series Evil Genius: The True Story of America's Most Diabolical Bank Heist. In 2003 in Erie, Pennsylvania, a robbery gone wrong and a terrifying public murder capture the nation's attention, and a bizarre collection of Midwestern hoarders, outcasts, and lawbreakers play cat & mouse with the FBI. Eventually, a middle-aged mastermind named Marjorie Diehl-Armstrong, once a town beauty, now a woman grappling with mental illness, is arrested. But 15 years later, Evil Genius proves there's more to the conspiracy and murders than was ever thought.
The Defiant Ones tells the stories of Jimmy Iovine and Dr. Dre, one the son of a Brooklyn longshoreman, the other straight out of Compton, and their improbable partnership and surprising leading roles in a series of transformative events in contemporary culture. The series includes interviews with such music icons as Bono, Eminem, Nas, Stevie Nicks, Gwen Stefani, Jon Landau, Tom Petty, Trent Reznor, Bruce Springsteen and Diddy, as well as Dre and Iovine themselves.
Unlike their heroic counterparts on the force, desk-bound NYPD detectives Gamble (Will Ferrell) and Hoitz (Mark Wahlberg) garner no headlines as they work day to day. Gamble relishes his job as a paper pusher, but Hoitz is itching to get back on the street and make a name for himself. When a seemingly minor case turns out to be a big deal, the two cops get the opportunity to finally prove to their comrades that they have the right stuff.