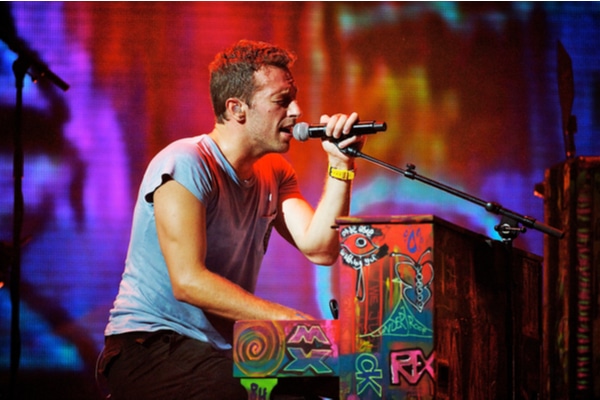 Coldplay have shared the music video for their new single "Let Somebody Go" featuring Selena Gomez.
This is the latest video directed by Dave Meyers. Meyers had previously worked on Coldplay tracks "My Universe" and "Higher Power".
These tracks all feature on Coldplay's latest album Music Of The Spheres, which arrived last October.
This video also shows Coldplay frontman Chris Martin and Selena Gomez in world that is quite similar to Christopher Nolan's Inception or Marvel's Doctor Strange.
Check it out below.
"Let Somebody Go" is availble to stream and download here.
Chris Martin & Coldplay Collaborations
Chris Martin also spoke at the back end of January about Coldplay's collaboration with Korean precocious talents BTS.
BTS worked with Coldplay on the track My Universe. The track arrived last September.
Speaking to Ellen Degeneres, Chris Martin explained how this collaboration came about, having previously admitted that he was initally unsure if a collaboration would even happen.
"That came about because someone said to me, 'Oh, BTS asked you to do a song for them', that's what I got told", he stated.
"How are we going to fit these two things together?", he added.
"Then the idea started to seem really attractive in its weirdness, and then one day, the right song just kind of arrived", Martin continued. "And I just knew at the time [that] this was the song we were supposed to do with BTS and it's supposed to be about people who can't be together, or told they shouldn't be together".
"It's still quite a bizarre… but we love them," Martin said of his Korean collaborators. "For something that could've seemed so artificial, it turned out being one of the most real feelings. We genuinely love those people".
Chris Martin had already revealed in a separate interview that he was inspired to start his band Coldplay after watching 1985 film "Back To The Future". More on that here.