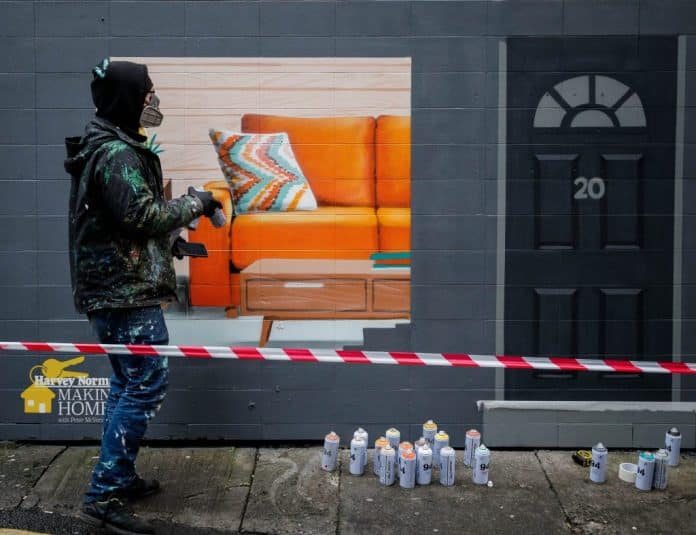 Harvey Norman and the Peter McVerry Trust are teaming up to fundraise for 20 new homes for those who are experiencing homelessness.
Launching 'Making Homes', the interiors specialists and homeless charity will combine efforts this month to raise funds for those who need it most.
Harvey Norman are launching the fundraiser to help fit-out 20 homes across Ireland for those currently supported by Peter McVerry Trust and they'll be appealing to the public to lend a helping hand too.
The interiors giant will be matching all €1 donations at point of purchase in store and online, hoping to make their target of €170K so they can comfortably fit out 20 homes.
It is estimated that 8,587 men, women and children in Ireland are today living in emergency accommodation with 45% of these aged 24 years or younger, while 161 people are estimated to be sleeping rough.
This is the highest figure ever recorded in Ireland, putting the homeless crisis at an all time low, which is why the fundraiser could not come at a more prevalent time.
Moreover, Harvey Norman staff will be present at a mural on Fleet Street dedicated to the crisis from 8th – 20th February taking cash donations and talking about their fundraising initiative.
Check out the list of upcoming events Harvey Norman are planning in-store:
Coffee & Cake Morning; 2nd– 4th Feb
Pancake Morning;

9th –13th Feb

Raffle of a different prize bundle in each store;

14th – 28th Feb

All Day Breakfast in all stores;

Sunday 25th Feb
Members of the public can follow the journey and track the progress of the Making Homes campaign online at www.harveynorman.ie/makinghomes.