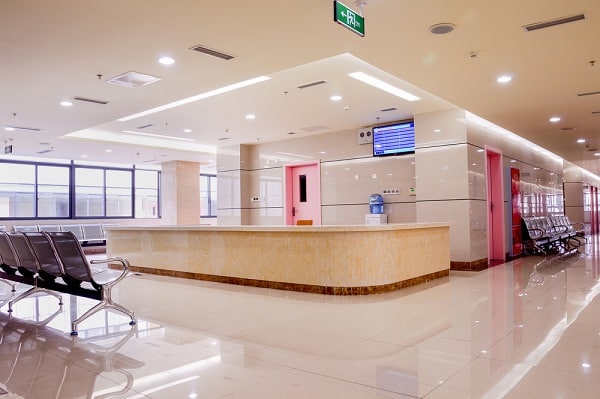 Hospital staff around the country have criticised videos suggesting hospitals are secretly 'empty', describing them as misleading and wrong. Several videos have circulated online, through anti-COVID social media pages, leaving viewers to believe everything has been a hoax.
Videos began to circulate at the start of 2021 when Covid-19 hospitalisations were at their peak. The footage has been used to falsely claim hospitals are lying about how much pressure their staff are actually under.
False claims have been made of empty hospitals, the number of cases being lower than actually reported, and that there are no patients being treated. This has brought staff to declare that the strain they are currently under is in fact real and that circulating videos are misleading.
Several spokespeople have said there are a number of reasons why hospitals can seem quiet at times. Restrictions on visitors, fewer outpatient appointments being made, and the time of day, with most of these videos being taken late in the evening. They also pointed out that they no longer treat patients in public corridors, adhering to social distancing requirements.
Footage shared from Antrim Area Hospital wrongly claims it is empty and that they are lying about the pressure they are currently under. Similar videos have been shared since in St. James' Hospital in Dublin and University Hospital Limerick.
All videos have made false accusations and should not represent the current situation in hospitals. Despite this, the videos have been shared and viewed thousands of times and have been gaining attention on social media platforms.
Speaking to TheJournal.ie, a spokesperson for University Hospital Limerick said it rejected all such claims the videos are insinuating, saying they are "utterly wrong". Footage released online with the caption; "University Hospital Limerick is empty, no doctors, no nurses, SCAM."
They said the hospital sees these claims as "extremely irresponsible in the light of the society-wide efforts to combat exponential community transmission of Covid-19".
"The allegations are dismissive of the suffering of patients in UHL with Covid-19, and deeply disrespectful to the efforts of staff who are caring for them," the hospital said.
Meanwhile, Chief Medical Officer Dr Tony Holohan has said that there has been a higher level of hospitalisations across all age groups. Although he stated the risk that this disease poses to the individual who is infected has not changed, he has said we are experiencing "a much greater level of community transmission".
"As a result, we are seeing higher numbers of people with severe illness who require hospitalisation or admission to intensive care and higher numbers of mortality."
A record 101 deaths from COVID-19 have been announced in the Republic today, with 83 occurring in January. Dr Holohan said this is the "highest number of deaths we have reported on any single day of the COVID-19 pandemic so far".
Source: The Journal.ie