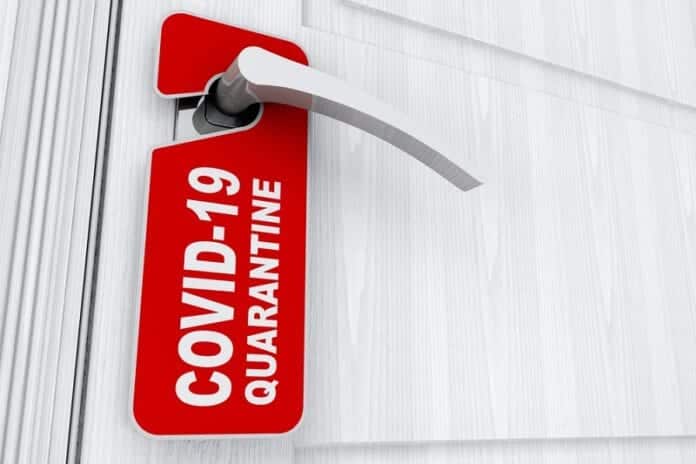 Hotel quarantining legislation could take up to three weeks to pass as it should be signed off today.
The legislation was due to be signed off last night but according to sources, it wasn't "fully ready" and the expectation is that it will be signed off today.
However, it could take up to three weeks for the legislation to become law.
The hotel quarantining has been used effectively in the battle against Coronavirus in countries such as Australia and New Zealand.
Ireland, the UK and other countries are only implementing this strategy now, nearly a year into the pandemic.
What has made Governments choose this method now, is the fear of new variants of Covid-19 that potentially render vaccines useless.
Under the proposed Irish quarantining legislation, passengers from Brazil, South Africa, Austria and many other countries will have to quarantine in a hotel for two weeks.
Any passenger from any other country that cannot provide a negative Covid-19 test will also have to quarantine for two weeks.
Passengers will have to pay for their own accommodation throughout the two weeks. Private security firms will be hired to ensure passengers abide to the rules. If any laws are broken, the Gardaí will be called.
Hotels will provide meals, laundry and other services during the two week quarantine. All people in quarantine will have to take multiple Covid-19 tests as well throughout their stay.
Fines for breaking these rules are reported to amount to €2,000.
Delays to this plan has left many frustrated considering Irish people have been restricted within 5km from their homes for a considerable amount of time.
The bill should be signed off today and reach the Dáil this week before heading to the Seanad next week.
A Government spokesperson said they want it passed "as soon as possible" but has warned that it could up to take three weeks to become law as it moves through the Houses of the Oireachtas and signed into law by the President.
Minister for Health Stephen Donnelly said: "Under the current Level 5 restrictions nobody should be engaging in non-essential travel at this time. These stringent measures on people arriving to Ireland from 20 states are necessary in responding to the risks posed by variants of concern."
"People who arrive in Ireland must now complete a full mandatory 14-day period of self-quarantine if they have been in any of these states in the previous 14 days. The Government will shortly consider legislation that will require such passengers arriving here to complete this quarantine at a designated facility."
Cases and deaths of Coronavirus are falling in Ireland as the vaccine rollout continues. Despite the recent positive news in the numbers falling, the Deputy CMO, Ronan Glynn believes no large gatherings will take place for another six months. You can read Radio Nova's report on it here.
According to the latest figures from Ireland's Covid-19 Data Hub, 180,192 people have received their first dose of a Coronavirus vaccine while 91,750 people have received their second jab.