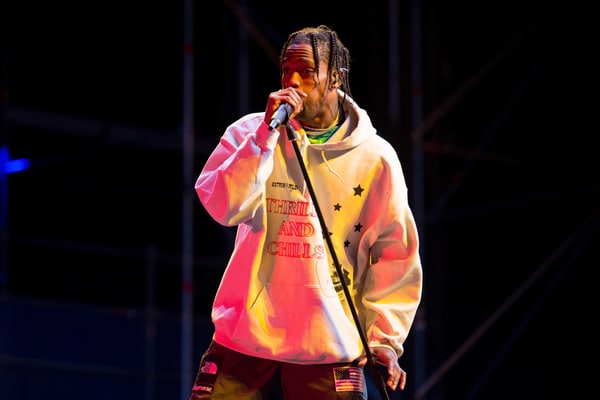 Following the tragic events of last month's Astroworld music festival, the lawsuits have continued to rise, with 1,547 cases filed this week alone.
These cases were filed by a Houston based Attorney. These lawsuits were made the founder of Brent Coon & Associates.
Coon has also seeking over $10 billion to resolve all 1,547 cases. These new lawsuits were confirmed on Monday (December 6). The number of cases filed now currently stands at 2,800.
He is also "demanding legislative action to include crowd control planning specialists to certify events, mandated training programs for event preparation and criminal liability for any wrongdoing".
"an unconscionable tragedy"
A hearing has been scheduled for next week (December 13), with Brent Coon requesting that all of them to be consilidated into a single courtroom. His firm also released the following statement. See here.
Despite this, Coon has not mentioned who is being sued in his announcement.
"In addition to litigating high profile mass tragedies all over the county the last 35 years", Coon said in the statement.
"I also have run a concert promotion company for over 20 years. I am very familiar with how you are supposed to plan these events. What happened at Astroworld was an unconscionable tragedy and it is important that justice is served for all those impacted".
He also stated, "We will roll over every rock in this matter".
"Everyone associated with these types of events has the power to halt conduct that is resulting in injury to attendees".
He also claimed that "some defendants have already gone public misstating and downplaying their responsibilities that attach to events such as this". He called this "terribly disappointing".
Coon also claimed that no company or individual involved in the production of Astroworld made any "effort" to prevent the fatal crowd surge.
Coon also added, "Trying to publicly dodge culpability is irresponsible and inconsistent with what really goes on behind the scenes in these events".
Astroworld Lawsuits
Last month, it had emerged that Travis Scott and event organisers Live Nation were facing several lawsuits following these tragic events.
All of these lawsuits had named Live Nation, with some naming Scott. Several of these lawsuits are seeking at least $1 million in damages.
More on this report here.
Meanwhile, Nike also pulled the plug on their collaboration with Scott following the Astroworld Tragedy. This was to be released on December 16. The company have yet to confirm a new date.
The popular Fortnite have also removed Scott from their game. More on that here.