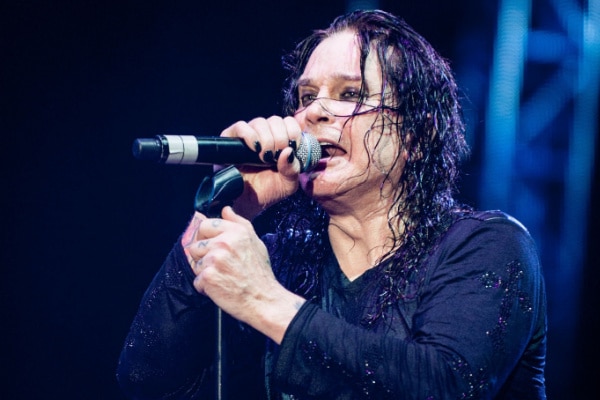 Ozzy Osbourne has revealed that talking to a horse for an hour prompted him to stop taking acid.
Speaking a recent interview, Ozzy Osbourne spoke at length about how he lived with his Black Sabbath bandmates in LA at one stage during the 1970s.
"went for a walk in a field"
Ozzy even revealed that one drug fuelled experience, saw him take a walk around a field and chat to a horse for an hour.
"We lived together in a house in Los Angeles, rehearsed there, did loads of drugs and made an album: simple", Osbourne revealed. "They were good times".
"At that time in America, people were very fond of lacing your drinks with acid", he added.
"I didn't care. I used to swallow handfuls of tabs at a time. The end of it came when we got back to England".
"I took 10 tabs of acid then went for a walk in a field. I ended up standing there talking to this horse for about an hour. In the end the horse turned round and told me to fuck off. That was it for me".
Ozzy Osbourne was speaking in an interview about the making of Black Sabbath's album 'Vol 4'.
Earlier this month Ozzy Osbourne reunited with Black Sabbath bandmate Tony Iommi during the Commonwealth Games in Birmingham.
Alongside Iommi, Adam Wakeman and Tony Clufetos, Ozzy treated fans to a live performance of Black Sabbath track 'Paranoid'.
"I love you, Birmingham – it's good to be back!", Ozzy told the audience. See it for yourselves here.
Ozzy also has an album of his own arriving very soon.
'Patients Number 9' arrives on September 9, featuring a number of collaborations including Eric Clapton, Jeff Beck, Mike McCready, Zakk Wylde, Robert Trujillo, along with the late Foo Fighters' drummer Taylor Hawkins and others.
One name that will not feature on the album is Led Zeppelin's Jimmy Page, despite Ozzy Osobourne's best efforts according to the rocker himself. More on this here.