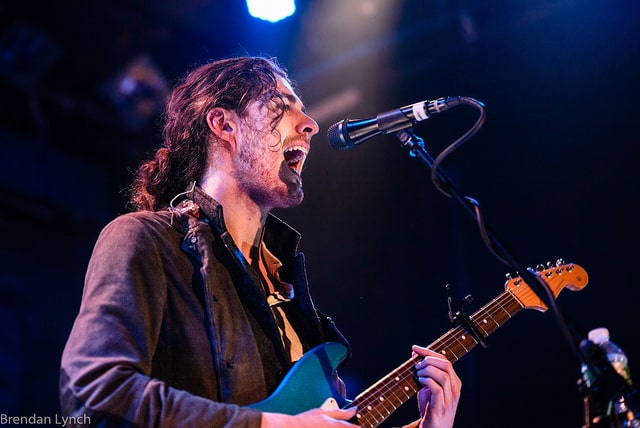 Hozier has recently revealed that he doesn't like listening back to his own music. In a new interview he spoke about his new album and how he views his previous material.
He spoke recently in an interview with Zane Lowe on Beats 1. He said he often distances himself from his material in order to keep moving 'forward to the next thing'.
Hozier also specifically spoke about his hit song 'Take Me To Church' and how he deals with playing it all the time. He said "I learned my lesson on this one. Not a lot of artists would admit to moving keys for certain performances but doing that 3 times a day you have to do it.
He continued by saying "I try to make a habit of distancing myself from that song. You hear it played you just walk out of the room.  The way I look at it is, a hit song that connects, and it connected beyond my wildest dreams, but a hit song is not a career, a debut album is not a career."
Speaking about his new album Hozier said "I've never been so eager to make music. I'm itching for it. I had maybe 6 days of quiet and I can't really write on the road, but when it all stops and things are quiet again you're just ready for things to fall out of you."
Photo Credit: Brendan T Lynch