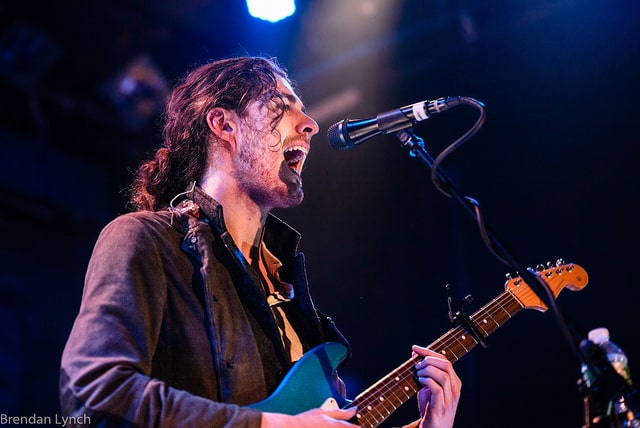 Hozier had some strong words for the Pope in a recent interview with legendary broadcaster Larry King. Andrew 'Hozier' Byrne was quite critical of the Pope's recent comments about gay rights.
He was critical of the Pope's stance on the issue and said that he was just paying "lip service" when he recently said "Who am I to judge with regards to somebody's sexual orientation?"
Hozier said that what the Pope said doesn't necessarily reflect the church's view in a wider context "This is one of the paradoxes and weird hypocrisy of that organization, when they say stuff like that."
He continued by saying "I think it is important to differentiate between lip service towards something and actually making change. I think it is hopeful, but saying this in 2015, 'Who am I to judge?' is something that should have been said 100 years ago."
Then he described how his song 'Take Me To Church' dealt with the church's treatment of gay rights "They institutionalized gender inequality as well, have a dangerous policy over contraception and, in this case, it still harbors an irrational aversion to homosexuality. Which in my view I think that is why I was driven to write 'Take Me to Church'."
You can have a look at the interview between Hozier and Larry King here.
Photo Credit: Brendan T Lynch