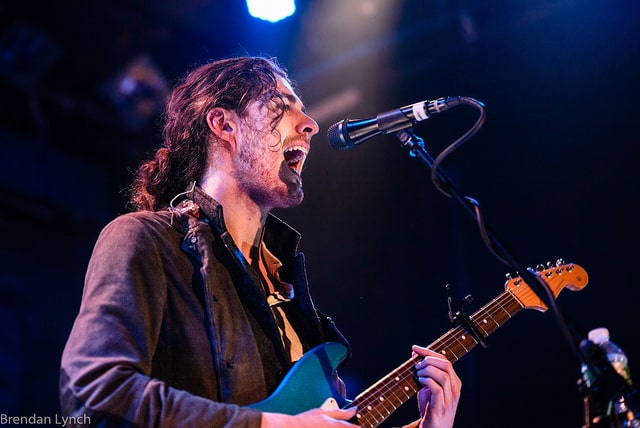 Hozier has released a new video for his track 'Cherry Wine' which features Irish actress Saoirse Ronan. He put up a post before the video was released on social media telling fans that it would be a very special video.
Once the video was released Hozier posted another video on his Facebook page telling people a bit about the video and the track itself. He said that all the proceeds from the single will go to various international domestic abuse charity organisations.
The video features Saoirse Ronan and fellow Irish actor Moe Dunford as they depict a couple in a relationship. On the surface it looks like a perfectly normal one, but the video eventually reveals the results of domestic abuse.
It is an incredibly powerful video and like the song, it highlights how someone can suffer in silence because of domestic abuse. Hozier wrote 'Cherry Wine' from the male perspective of an abuse sufferer. The song's lyrics offer a unique insight into an abusive relationship, shining a light on the cycle of 'justification' often perpetuated in domestic violence incidents.
Speaking about the decision to lead the campaign against domestic abuse Hozier said "Domestic violence is an ongoing issue in our society, the statistics of which are shocking and the effects of which damage whole families, communities and span generations. "
He continued by saying "With the song 'Cherry Wine', I tried to get across the difficulty of coming to terms with and facing up to domestic violence and the dynamic of an abusive relationship." You can watch the video for 'Cherry Wine' down below.
Photo Credit: Brendan T Lynch