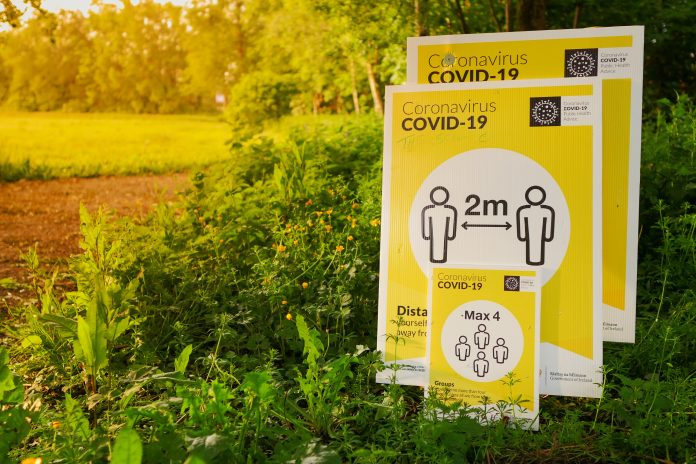 The HSE has been forced to skip thousands of close contact calls of people infected with Coronavirus. The backlog is from last weekend when the system was overwhelmed.
The HSE confirmed that on Wednesday, it will send a text message to approximately 2,000 to 2,500 people who have tested positive for Coronavirus, to alert their close contacts and tell them to contact their GPs and to organise a Covid-19 test.
Usually, the contact tracing teams would call recently infected patients and obtain the details of their close contacts. The tracers would then call them and tell the contacts that they require a Covid-19 test.
However, the weekend of Friday 16th October to Sunday 18th, saw over 3,000 cases confirmed in the country and tracers could not keep up and the system was overwhelmed.
The HSE have said that vulnerable people over 70 and school children are being contacted along with their close contacts from last weekend's backlog.
This afternoon, Taoiseach Michéal Martin told the Dáil he was not informed of the backlog until last night. The first time Mr Martin heard of the development is when he received a text message with an article reporting about the backlog.
He has also told the Dáil that the HSE are "resetting the process" and that tracing is now running at normal levels.
Opposition leader Mary Lou McDonald has said "it's hard to believe that eight months into the pandemic, the test and trace system is still not adequate". Labour Leader Alan Kelly also voiced his dismay at the system, calling it "not suitable" that someone who has tested positive has to alert their own contacts.
Clinical Lead for the Health Service Executive's Contact Management Programme Dr Sarah Doyle said "it's not obviously equivalent to receiving a call from the contact tracing team". She went on to add "it is still an effort to advise people of the situation".