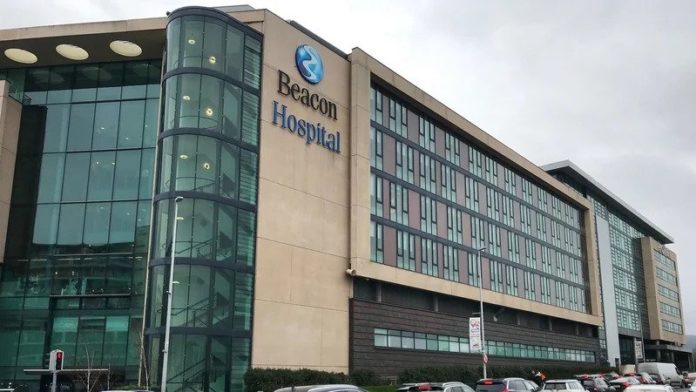 The board of Beacon Hospital has issued an apology "for the upset caused" after their vaccination controversy.
Vaccinations have been suspended at the private hospital after it was revealed that the CEO of the hospital, Michael Cullen made the decision to vaccinate teachers at the school his children attend, St. Gerards College in Bray.
In the statement, the board said:
"The board is proud of the excellent standards of care maintained by our hospital and its adherence to the highest levels of governance and clinical excellence.
"In order to ascertain all of the facts associated with the operation of the vaccination centre and in line with our responsibility to ensure due process, the board is appointing Eugene McCague, former managing partner and chairman of Arthur Cox and former board member of the HSE, to conduct an independent review on behalf of the non-executive directors.
"Upon completion of the review, the non-executive members of the board will consider its findings and will at that time take any necessary actions required."
The Irish Daily Mail broke the story about the vaccines been given to teachers and they are now reporting that the chief executive of the VHI, John O'Dwyer received a vaccine at the Beacon Hospital.
O'Dwyer, 63, received medical attention at the hospital previously but is now back at work before his planned retirement later this year.
The paper is citing a senior VHI source and they also claim that one other senior manager with no clinical role at the health insurer was contacted by the private hospital and offered a vaccine at the start of the month.
They are also reporting that Mr. O'Dwyer has declined to make a comment when asked how his vaccine appointment was scheduled and his eligibility for inoculation.
Many are upset at what has transpired at the Beacon Hospital, none more so than Taoiseach Micheál Martin who described the events as "repugnant."
On Monday, the Taoiseach said:
"I've condemned it. It's repugnant something like that would actually happen.
"That's why the administration of vaccines there has been suspended. The vaccines belong to the people of Ireland.
"The prioritisation has been the most vulnerable in terms of senior citizens, residents in nursing homes, frontline healthcare workers and those with underlying health conditions."
Photo credit: RTÉ