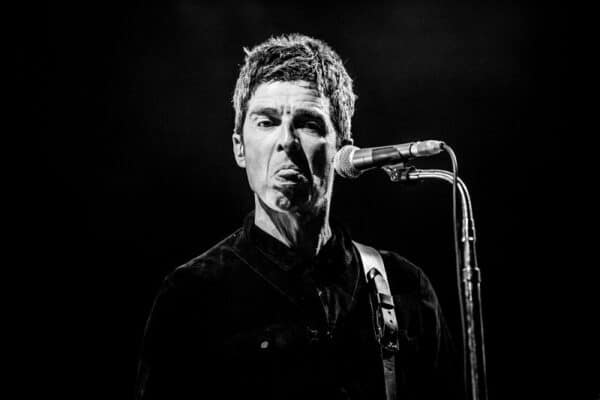 Noel Gallagher claims that sometimes he regrets not playing that last Oasis show in 2009. The former band member said it "would have been a mad gig".
The band broke up just minutes before they were to hit the stage in Paris' Rock En Seine. Tensions between Noel and his now estranged brother Liam reached boiling point, with Noel claiming that the row may have continued on stage if they went ahead with the gig!!
After leaving the band, Noel released a statement.
"It is with some sadness and great relief… I quit Oasis tonight".
"People will write and say what they like, but I simply could not go on working with Liam a day longer".
In 2011, Noel said during a press conference for his debut solo album, that the row between him and his brother started when Liam wanted the band to advertise his clothing line "Pretty Green" on future tours.
Speaking in 2011 Noel said this, "I'd never had enough of Oasis, I'd had enough of him,".
He added, "It started to unravel when he started his clothing label and he demanded that in the Oasis tour programme he be allowed to advertise. And I didn't think it was right for him to be flogging his gear to our fans. There was a massive row about it. It slowly went downhill after that".
"Would have been like monumental" – Noel Gallagher
In a new interview, Noel Gallagher admitted that he sometimes regrets not proceeding with the gig in Paris.
"We were getting p****d and fighting and then me going: 'F**k it, I'm going home, f**k off!", Gallagher said.
The singer continued, "With the benefit of time, I don't know whether it would have been better to stay and do the gig which would have been like a monumental, mad f*****g Oasis gig because the fight would have carried on to the stage, maybe not the physical fighting but the verbals between us. It would have been a mad gig".
"Sometimes I think: 'I wish I had the memory of that gig.' That would have been the way to go out. But it had to happen".
However, despite the tension between them it appears that Noel and Liam Gallagher have set up a film company together. More here.