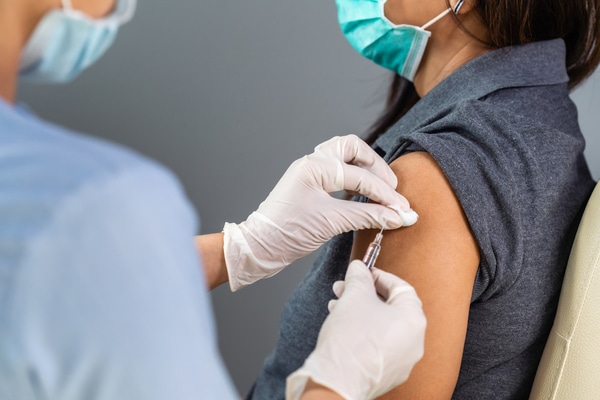 An average of 1,000 per day are registering for Covid vaccines according to the HSE who've launched a Hallowe'en vaccine information drive aimed at the unvaccinated or partially vaccinated.
92.4% of over 18's in Ireland are fully vaccinated. Current figures for ICUs show that 52% of patients are not vaccinated, 41% are fully vaccinated and 5% are partially vaccinated.
20,000 doses have been administered over the last week, which is a trend the HSE is keen to see continued.
Damian McCallion, HSE National Director Covid Vaccination Programme, said the HSE wants to reach out to those in communities where there is obvious hesitancy, to pregnant women and families with fertiluty concerns and all those with underlining conditions.
McCallion said "We know from our ICU consultants, many of those people in ICU who were unvaccinated had underlying conditions or medical conditions that made them medically vulnerable, such as obesity".
The campaign drive will focus on factual evidence from various experts on vaccines, pregnancy and fertility in a bid to try and encourage people to come forward.
The HSE will push TV and radio advertising also focus on advertising in small local electorate areas with "poor" uptake.
Mr. McCallion added today that all outward means of social interaction online and otherwise must be utilised in a bid to create more vaccine uptake.
"Digital Marketing, national press and video are really important as well in terms of information in multiple languages to target to particular groups where we know there have been some difficulties".