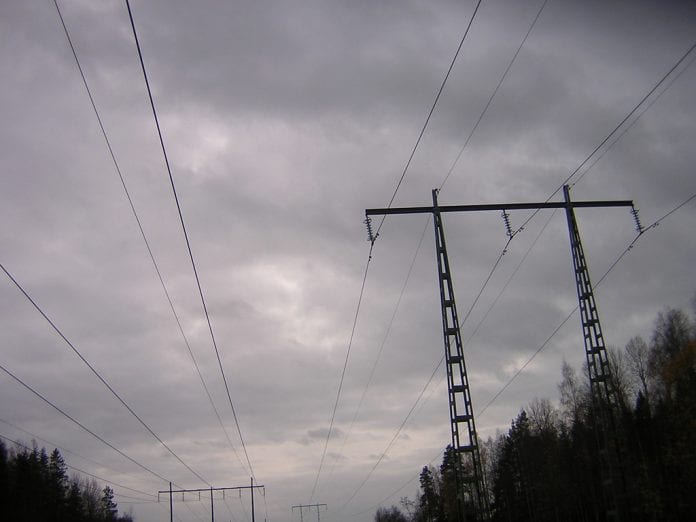 ESB NETWORKS PRESS RELEASE
Storm Ophelia Outage update: 360,000 customers across Ireland are left without power
• All customers impacted by outages should prepare to be without electricity for a number of days
• Five to ten per cent of this number will be without power for up to ten days
• Crews across the country are in the process of responding to electricity outages, once it is safe to do so
• Customers who use electrically powered medical devices should contact their healthcare professional
Issued: 4:35 pm, Monday 16 October 2017
Storm Ophelia hit Ireland's southern coast early this morning bringing gusts in excess of 130km/h, with the storm tracking northwards over the course of the day. As of 4:30 pm, approximately 360,000 electricity customers are without power as a result of over 3,200 individual faults on the network across the country. Fallen trees on overhead lines are responsible for most of the damage to the network.
The majority of customers who have lost supply at present will be without power tonight and over a number of days. Based on previous experience of Storm Darwin in 2014, where about 280,000 customers were left without supply,  we can predict that it will take a number of days to restore power to all customers. 
We are advising all customers impacted by outages that they should prepare to be without electricity for number of days. It is very important that any customers who use electrically powered medical devices should contact their healthcare professional to make alternative arrangements if necessary.
Crews in southern counties have now mobilised, and are assessing damage to the network there, before commencing the necessary work to restore power. Crews in more northerly locations will be deployed once it is safe to do so.
An Important Public Safety Message: If you come across fallen wires or damaged electricity network, never, ever touch or approach these as they are LIVE and extremely dangerous. Please report any damage to electricity infrastructure by calling 1850 372 999.
Customers without power can check for updates on when their fault is expected to be repaired at www.esbpowercheck.ie or on the PowerCheck App for iPhone and Android devices.
If your fault is not logged please report it at https://www.esbnetworks.ie/power-outages-updates/report-a-power-outage. Customers should have their MPRN available to access recorded information specific to their location. You can also check @ESBNetworks on Twitter for updates.
ESB Networks is reminding customers of the precautionary measures to take in the event of a power cut:
• Never approach broken lines or damaged poles, and keep children and animals away – report damage to ESB Networks at 1850 372 999 and listen to recorded messages carefully
• Turn off electric cookers, ovens, irons, etc. if electricity supply is lost
• Leave a light switched on so you know when power has been restored
• Take extra care if using candles, oil lamps or other naked flames
• Test smoke alarms with fresh batteries
• Ensure adequate ventilation if using gas heaters.
Real time information on power outages and restoration times is available at: www.esbpowercheck.ie with further information available at: https://www.esbnetworks.ie/power-outages-updates/latest-updates
View ESB Networks' video on preparing for an outage during a storm at: https://www.youtube.com/watch?v=hf8uhiZM900
The next press release will issue at 8:00 pm tonight, Monday 16 October.