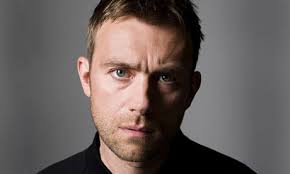 Damon Albarn picked up his "Award for Innovation" at last nights NME awards that were held at the 02 Academy Brixton in London. Albarn seemed to be genuinely chuffed to be receiving the award saying:
"NME terrified me when I was younger. They were the second people, after Sounds, to write about Blur. It meant so much to me when that happened. Most of you in this room don't know that there was a world before the internet. There was NME and there was Top Of The Pops. That was it. If I'm honest I still really care what NME thinks of me. Thank you all, I really appreciate this, cheers."
In a fitting introduction before collecting his award, BBC radio 1 presenter Zane Lowe gave a touching speech in recognition of what Albarn had accomplished so far in his career:
"The recipient of this award asked me to keep things brief but that is impossible. As a member of Blur, he has been involved in one of the most twisted back catalogues in pop music history. As a member of Gorillaz he captured people's attention. His work with Africa Express is remarkable. He's taken people like Brian Eno and Jamie T out to Africa and convinced others to invest, not just donate. But beyond all that it's the songs. A timeless, weird collection of songs that have captured people all over the world."
See the video below.