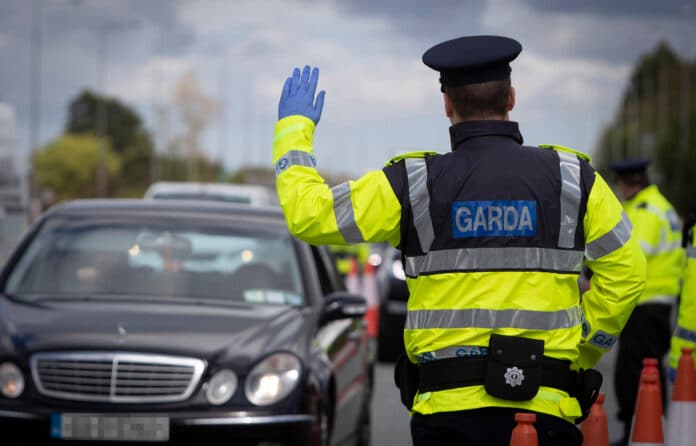 Ian Bailey was, once again, the centre of Garda attention this week. Last month, the notorious West Cork-based former journalist saw yet another attempt by the French authorities to have him extradited to France fail.
Bailey first came to Garda and public attention after the 1996 murder of French woman Sophie Toscan du Plantier outside her home in Toormore, Schull, Co Cork. The 39-year-old mother of one died due to massive head injuries at the end of the laneway that led to her West Cork retreat.
Bailey, originally from the UK, also lived in Schull. As a former reporter, he began to report on the shocking murder in the peaceful West Cork village. Suspicions were raised by Bailey's sometimes unusual behaviours and comments made in the days following Sophie's murder. The case had many twists and turns and spawned several court cases involving Bailey but never a murder trial. The Director of Public Prosecutions declined to prosecute Bailey on more than one occasion due to lack of solid evidence in the murder case. Ian Bailey has always denied any involvement in the murder.
Bailey has sued various media outlets. He has won some and lost some. His most recent case, against An Garda Síochána, failed and Bailey was ordered to pay costs amounting to some millions. Bailey had alleged that An Garda Síochána had framed him for the December 1996 murder but the court found that although there were issues with the Garda investigation, they did not amount to criminal activity. The case received a lot of publicity, chiefly due to the changing and often lurid statements of one witness, Marie Farrell.
In the absence of any sign of prosecution here, Sophie's family and friends worked with French authorities who were given leave to come to Ireland and investigate the case for themselves. Multiple cases and appeals went before French magistrates over the years. Finally, Mr Bailey was convicted, in his absence and sentenced to 25 years in jail by the French courts. French law allows for the investigation of crimes and prosecution of alleged perpetrators of crimes against French citizens abroad.
The French system has some form. A young girl, living in Germany with her French mother and German stepfather, was found dead. The girl's French father believed that she had been killed by her stepfather. German authorities found no evidence of this. The stepfather was prosecuted through the French courts and found guilty, in his absence. At some point, after the trial, a gang kidnapped the German man, bundled him across the border and dumped him outside a French police station. He now languishes in a French prison.
Last month, the Irish courts declined to enforce an extradition warrant. The Irish and French laws on the prosecution of cases involving their citizens abroad, do not match. So Ian Bailey, now a law graduate, got yet another reprieve. His notoriety over the years has taken a toll, not just on Bailey himself but on the whole Schull area.
Against this backdrop, Ian Bailey was stopped by Gardaí at a regular checkpoint in West Cork. The Garda at the checkpoint says he got a smell of alcohol from Bailey. Bailey was breathalysed and failed the test. He was brought to the Garda station where he passed the blood alcohol test. Bailey said that he had had a pint with his lunch. However, Gardaí found a small amount of cannabis in Bailey's possession. Later tests allegedly showed that Mr Bailey's blood contained an amount of cannabis above the safe driving limit.
Mr Bailey denies drug driving and his barrister argues that the case should be dismissed as proper Garda procedures were not followed. The case was adjourned until December to allow for written submissions. The Ian Bailey saga continues.