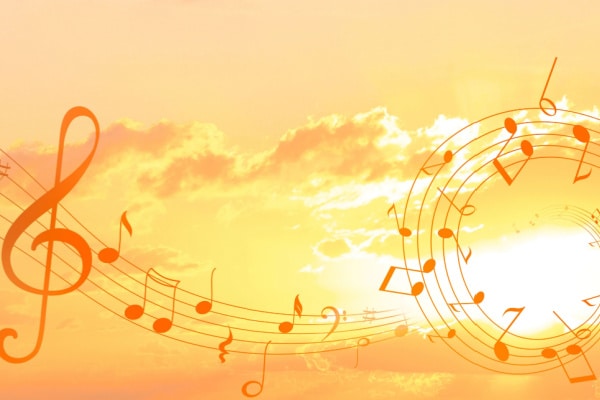 Would you like to listen to the article instead of reading it?
Rock music legend Ian Hunter has announced the release of his new solo album, 'Defiance'.
This new album released by the Mott The Hoople frontman is to feature as star studded line up, including Guns N'Roses pair Slash and Duff McKagan, ZZ Top's Billy Gibbons, along with the late Jeff Beck and Taylor Hawkins among others.
Other household names featuring on the album also include Mike Campbell, Jeff Tweedy, Robert Trujillo, Waddy Wachtel, Brad Whitford, Dean and Robert DeLeo (plus Eric Kretz) of Stone Temple Pilots, Billy Bob Thornton and JD Andrew (from The Boxmasters) and Ringo Starr.
Ian Hunter has crossed paths with many of these names throughout his career.
"fluke"
However, when asked about how this album came to feature such a wide range of household stars, Hunter claimed that "it was not planned".
"It was a fluke", the Mott The Hoople frontman said of the list. "This was not planned. Really, I'm serious. I really couldn't believe some of them. I mean, it's amazing what's happened. It's been such a buzz".
Explaining further, Ian Hunter added that this came about following some downtime in 2020, with a myriad of musicians looking for an outlet for their creativity.
"Everybody's sitting around," stated Hunter. "It's Covid. Nobody's going anywhere. We started sending them out. Slash started doing something. Robert Trujillo from Metallica. Ringo Starr, Mike Campbell. Joe Elliott is on a few tracks. Johnny Depp said 'Jeff Beck's with me and we'd like to do a couple of songs".
He continued, "I know Todd Rundgren, I toured with Todd way back, he's done an amazing job. Billy Gibbons. Billy Bob Thornton and JD Andrew from The Boxmasters. It's never ending. I mean, every day we'd get a phone call, this guy wants to do it, that guy wants to do it. It was like, I can't believe this".
"a lot of reasons"
Elsewhere, Ian Hunter spoke about his reasons for naming the album 'Defiance'.
"There are a lot of reasons for calling this album Defiance," explained Hunter.
"It's like, people my age shouldn't be making records, blah, blah, blah. But we've still got a bit left".
The first taster of this album is a track called 'Bed Of Roses', which you can check out below. It features Ringo Starr and Mike Campbell.
The album's title track featured contributions from Slash, Robert Trujillo, along with John Mellencamp drummer Dane Clark.
Elsewhere, the late Jeff Beck featured on the track 'No Hard Feelings', while the late Taylor Hawkins contributed to several drum tracks, including 'Angel' and 'I'm Here For' among others.
Check out the tracklist below.
Defiance (feat. Robert Trujillo & Slash)
Bed Of Roses (feat. Ringo Starr & Mike Campbell)
No Hard Feelings (feat. Johnny Depp & Jeff Beck)
Pavlov's Dog (feat. Dean DeLeo, Robert De Leo & Eric Kretz)
Don't Tread On Me (feat. Todd Rundgren)
Guernica (feat. Mike Campbell & Joe Elliott)
Angel (feat. Taylor Hawkins, Duff McKagan & Brad Whitford)
Kiss N' Make Up (feat. Taylor Hawkins, Billy Bob Thornton & Billy F Gibbons)
This Is What I'm Here For (feat. Taylor Hawkins, Joe Elliott & Waddy Wachtel)
I Hate Hate (Alternate Version) (feat. Dennis DiBrizzi & Jeff Tweedy)