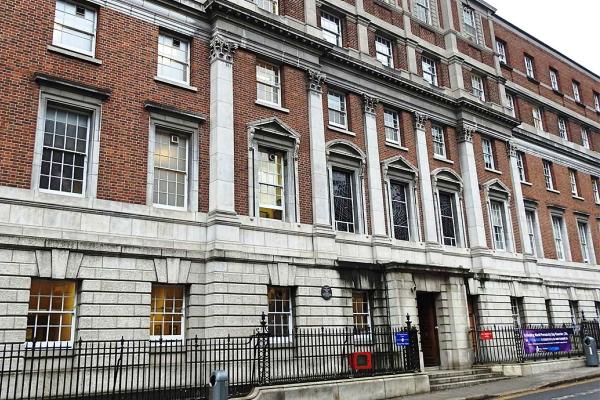 The Irish Council for Civil Liberties has reiterated its call for Minister for Health, Simon Harris, to immediately establish safe zones around medical centres that provide abortion services so that women and pregnant people can access the healthcare they need in privacy, safety and dignity.
It comes as the organisation publishes its research into the legality of such zones from a human rights perspective. The ICCL investigation comes a week after a demonstration featuring tiny coffins and white crosses outside the National Maternity Hospital on 1 January, which Minister Harris labelled as "sickening".
In response to the protest, ICCL set up an email-your-TD tool which helps people contact their local politicians to express support for the creation of safe zones. Since then 2,405 emails have been sent in support of the move.
ICCL's Senior Research and Policy Officer Doireann Ansbro has been investigating whether safe zones are necessary, and if so, how they can be implemented from a legal and constitutional perspective. She says:
"Everyone is aware of the disturbing demonstration outside the National Maternity Hospital last week, but the same thing is happening far more often than is reported either to the Gardaí or in the media. Many medical practitioners and their patients understandably prefer to protect their privacy instead of going to the press. Some also worry that publicising the extent of the demonstrations will deter new practitioners from signing up to the service, and women from accessing it.
ICCL is a staunch defender of the right to protest. We do significant work to strengthen and promote that right but we understand that there are exceptional occasions where it can be limited in accordance with the Constitution and human rights law. It's imperative that the government, before legislating for safe zones, shows that they are necessary and that the measures that will be provided in the new law are the least restrictive possible in order to protect the rights of women and pregnant people to access abortion services safely."
Our government is obliged to protect our right to access healthcare, in privacy, in safety and with dignity. Today we sent @SimonHarrisTD a report into why & how #SafeZones should be set up around abortion providers.#PrivacySafetyDignity

Read on here: https://t.co/gwqE0QYt8N pic.twitter.com/WPGVDjUKWk

— ICCLtweet 🏳️‍🌈 (@ICCLtweet) January 8, 2020