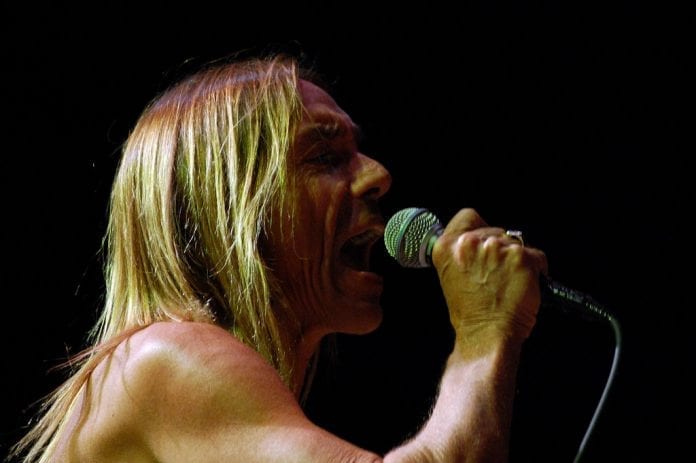 The trailer for Terrance Malick's new movie 'Song to Song' has been released. The Broad Green Pictures, film boasts a star studded cast with Rooney Mara, Natalie Portman, Michael Fassbender, and Ryan Gosling.
Rock music fans are in for a treat with both Iggy Pop and Red Hot Chili Peppers' Flea making cameos in the new film!
According to Pitchfork, Arcade Fire, Iron & Wine, and Alan Palomo of Neon Indian are also rumored to make an appearance.
Written and directed by Malick, it's set against the backdrop of the Austin, Texas music scene and follows the dramatic story of two intersecting love triangles (portrayed by Mara/Gosling and Portman/Fassbender) who "chase success through a rock'n'roll landscape of seduction and betrayal."
"I thought we could just roll and tumble, live from song to song, kiss to kiss," Mara's character, Faye, says.
Watch the trailer here.
We see Gosling, Fassbender, Portman and Mara caught in complicated personal and professional relationships, and see them grapple with obsession, seduction and betrayal.
"He's after you," Gosling's BV warns Faye about Cook.
We also get a teaser of Gosling's crooning. We hear a snippet of him singing Del Shannon's 1961 hit 'Runaway' but of course we all know of his musical abilities from the Oscar nominated La La Land.
Malick's most acclaimed film, The Tree of Life opened the 2011 Cannes Film Festival. Since then, he's directed To the Wonder, Knight of Cups (also starring Portman), and Voyage of Time.
Song to Song will have its premiere screening at SXSW on March 10.
South by Southwest (SXSW) which has been in operation since 1987, is an annual conglomerate of film, interactive media, and music festivals and conferences that take place in mid-March in Austin, Texas, United States.
The premiere will be followed by openings in Los Angeles and New York on March 17.
An Irish release date is yet to be announced.
Picture Credit: teakwood