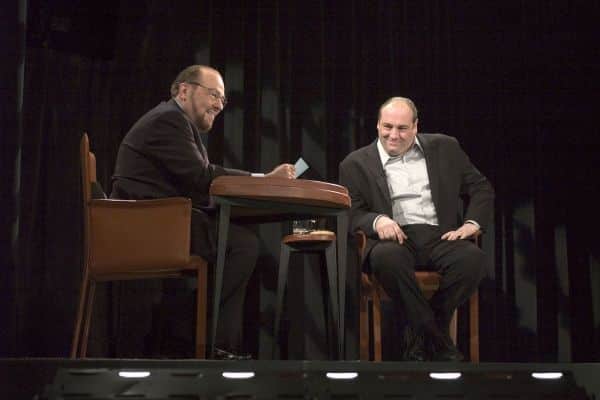 James Lipton, best known as the distinctive host of the long-running talk show "Inside the Actors Studio," has died today. He was 93. Lipton, himself was an actor and writer. In 1994, he established the Actors Studio Drama School, a graduate program affiliated with The New School in New York City.
That same year came "Inside the Actors Studio." Designed as a seminar where a live audience of students could learn from professionals, dedicated to highbrow arts programming, but didn't generate lofty ratings.
Lipton's interviews turned him into a celebrity, too. Admired for his composure and erudite speech, Lipton eschewed the role of journalist, largely avoiding questions that challenged his subjects or probed their personal affairs.
The gossip-free tactic made "Inside the Actors Studio" an appealing destination for the famous of Hollywood which included Liza Minnelli, Clint Eastwood, Spike Lee Barbra Streisand as well as George Clooney and Brad Pitt.
Lipton spent 22 seasons as MC. His guests could request edits if they said anything they regretted. He was meticulous in his research, as evidenced by his signature piles of blue index cards filled with questions. He retired from "Inside the Actors Studio" after 22 seasons in 2018.
The first televised guest on "Inside the Actors Studio" was Paul Newman, who by 1994 ranked among Hollywood's elder statesmen. Gene Hackman cried while recalling his father's abandonment, and Spike Lee did the same when discussing the struggles he endured to secure financing for the 1992 biopic "Malcolm X."
Jack Lemmon and Melanie Griffith revealed their substance abuse issues on the series. Lipton never let his fame eclipse that of his guests, no matter the caricaturing of his persona. "The students ask what I am like," Lipton said in 2001, referring to the Actors Studio Drama School pupils. "I am an enigma. I like it like this. I do not want publicity."