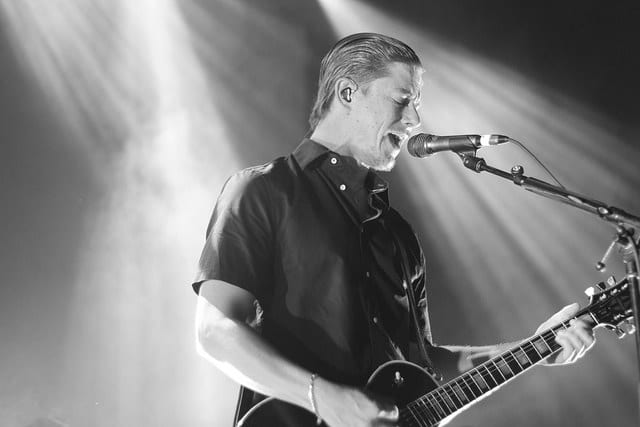 The New York three-piece Interpol unveil a new music video for their song 'Everything Is Wrong'.
It's the second single to be taken off their recently released fifth studio album El Pintor.
The video shows the band strolling around New York City, greeting fans, running errands and even features a cameo appearance from supermodel Helena Christensen.
'Everything Is Wrong' was shot in black and white and was directed by the band's frontman Paul Banks.
El Pintor sees the New York trio return to their early and arguably best sound. The LP is the band's first album in over four years and their first since the departure of bass and keyboard player Carlos Dengler in 2010.
The remaining band members are singer-guitarist Paul Banks, guitarist Daniel Kessler and drummer Sam Fogarino.
Speaking about the album, Banks said: "It was pretty clear to me before we went into the studio that the songs had a strong identity. We could go record a record or we could go play a show. And I felt like we could go down to like a very small club with very little maintenance and play a pretty good show at that point of this new material."
Last year the band were caught in a snow storm, they finally escaped from their white hell after almost sixty hours.
Interpol play Dublin's Olympia Theatre, from Tuesday 10th February 2015 to Thursday 12th February 2015, tickets from €39.05 to €49.65.
If you want to win tickets to go see Interpol play in Dublin, just tune into Radio NOVA across the day from 7am – 5pm.
El Pintor track list:
1. All the Rage Back Home
2. My Desire
3. Anywhere
4. Same Town, New Story
5. My Blue Supreme
6. Everything is Wrong
7. Breaker 1
8. Ancient Ways
9. Tidal Wave
10. Twice as Hard