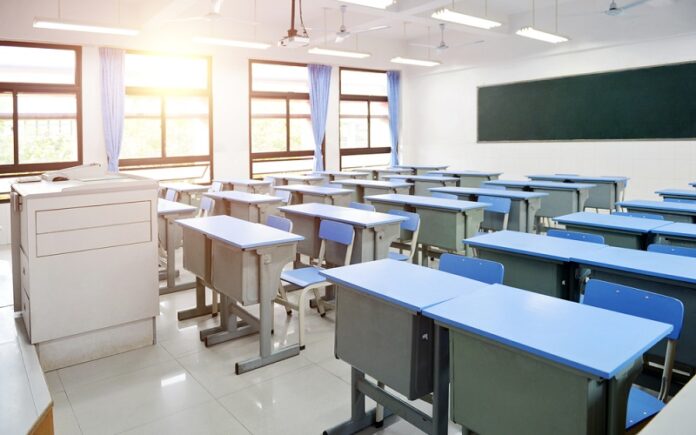 The Irish National Teachers' Organisation (INTO) have called on the Government to delay the reopening of schools in January.
INTO General Secretary John Boyle wrote to Education Minister Norma Foley requesting that the reopening of schools be delayed until January 11.
Boyle wrote "The INTO remains strongly committed to supporting our 42,000 members in safe workplaces, as they endeavour to teach and support the wellbeing of their pupils at school where children undoubtedly benefit greatly."
"However, it is now becoming very clear that the ability of schools to operate normally is likely to be seriously impaired due to the higher numbers of staff and students who will need to self-isolate and/or restrict movement in the weeks following Christmas."
The letter was sent to Foley ahead of an unscheduled cabinet meeting that is taking place today. It has been suggested the Government are meeting to discuss further measures and implement a full Level 5 lockdown as Ireland battles a third wave of Covid-19.
Ireland recorded its highest number of coronavirus cases yesterday with 1,546 cases being confirmed. A further nine deaths due to the virus were also confirmed.
INTO has raised a number of concerns in regards to reopening schools next month. They include the number of positive cases identified as a result of mass-testing in schools this month, and the new strain of Covid-19, believed to be 70% more transmissible, which has been identified in Ireland.
Delaying the reopening of schools will enable schools to put "enhanced measures" in place to keep them as safe as possible.
They include providing additional support to students who will not be able to return to school immediately, the sourcing of substitute teachers and resupplying schools that are low on PPE and sanitising liquids.
Boyle also said "In our view, your government would also be better placed late next week to take account of emerging scientific evidence regarding the new variants of Covid-19 than you possibly could within the next seven days."
Speaking to RTÉ earlier this morning, Minister for Public Expenditure Michael McGrath said it's the Government's intention to reopen schools "on schedule next week".
Earlier this month, Education Minister Norma Foley said there was no public health advice to close or open schools at a different time. Since then, the new strain of Covid-19 which is 70% more transmissible and spreads quicker among children than other strains of the coronavirus have been found in Ireland.
It has always been the Government's target to keep schools open at all times during the pandemic. However, as the cases are set to increase exponentially over the next weeks, it would be in the public's interest and safety to give schools more time to put measures in place to keep staff, students and families safe.