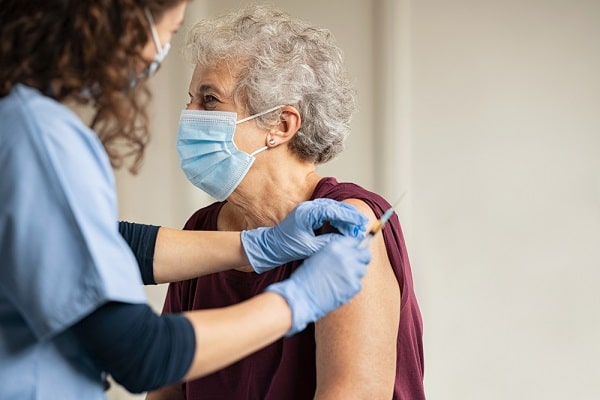 Ireland has it the milestone of one million doses of COVID-19 vaccinations. The figure has been reached after it was administered today.
The HSE has also confirmed between 180 and 190,000 doses will be given across the country next week.
But it'll be late this month or early next month before a quarter of a million jabs are being administered on a weekly basis.
The Government had previously aimed to get to 1.25 million doses by the end of March, however this was hampered by supply issues.
It also comes amid calls for more outdoor activities to be allowed, after new figures revealed just one in every 1,000 cases of COVID-19 is traced to outdoor transmission.
According to the data, outdoor transmission of the virus accounts for 0.1% of the country's coronavirus cases.
However, the Health Protection Surveillance Centre (HPSC) said it cannot determine where transmission took place for definite.
From this month, the Health Service Executive (HSE) will carry out seven-day contact tracing – as opposed to two days – in the hope to determine the source of infection better.
Today we'll administer our One Millionth #COVID19 vaccine here in Ireland. We expect almost 19% of the eligible population to have received their dose 1 and almost 8% dose 2. This week we administered 98% of vaccines received within the same week. Future is brighter. @HSELive

— Paul Reid (@paulreiddublin) April 8, 2021