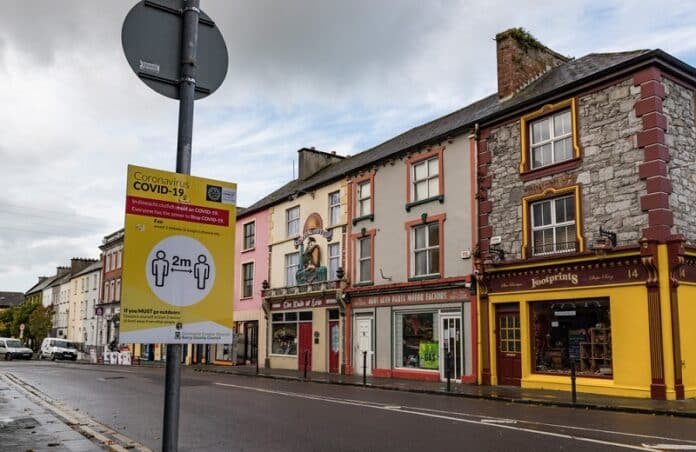 Ireland's level 5 restrictions will be extended next according to senior Government officials.
The country is currently in the midst of a deadly third wave of Coronavirus infections. Case counts and the positivity rate has gone down in the recent weeks but not enough to ease some restrictions.
Minister for Public Expenditure Michael McGrath was interviewed on Newstalk this morning and offered a update on the Government's plans.
"No one expects that there will be a widespread reopening of the economy. We will try to give people as much notice as we possibly can to plan their lives."
He went on to add "We need to drive these numbers down much further."
When asked about the possibility of a date being offered when Ireland can expect to see restrictions eased, McGrath said "That will be a decision for government next week and we will try and give people as much notice as we possibly can so they can plan their lives."
Next Monday, the cabinet will meet with NPHET, HSE Chief Executive Paul Reid and others to discuss the situation and a full recommendation is said to be made on Tuesday.
The news comes as Ireland's record daily death count was broken yesterday. Sadly, 93 people lost their lives due to Covid-19. An additional 2,001 cases were also confirmed.
Speaking about the current situation, Chief Medical Officer Dr Tony Holohan said "While we are starting to see the early results of our collective efforts to minimise the transmission of the virus, we are very sadly reporting an additional 93 deaths today."
"We cannot afford to drop our guard against the very high levels of infection that remain in the community at present."
He added "Covid-19 ICU and hospitalisation numbers are of critical concern to us, representing a very significant pressure on our healthcare workers and on the provision of acute medical and surgical non-Covid care."
"We need everyone to stay at home, other than for essential reasons."
"The more that each individual follows this advice in their everyday lives, the more we can drive down the spread of Covid-19 and minimise the impact on vital healthcare services, patients and frontline workers."
Ireland is following other EU countries in extending lockdown measures. Germany's Chancellor Angela Merkel announced that Germany's restrictions will continue until mid-February while the Dutch Government are considering implementing a curfew to help curb infections.
The news comes as it was also announced that St Patrick's Day will be a virtual celebration once again this year. You can read Radio Nova's report on it here.