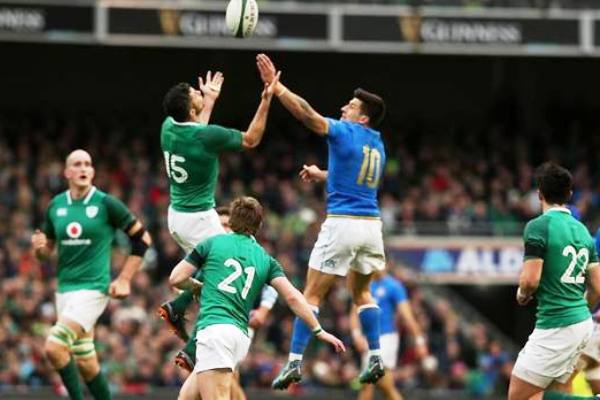 BREAKING Irish rugby chief Philip Browne confirms Irish government has determined that forthcoming Ireland v Italy 6Nations match CANNOT go ahead because of coronavirus. Hoping to reschedule but no details yet on when pic.twitter.com/FBpOBpabry

— Dan Roan (@danroan) February 26, 2020
Ireland's Six Nations rugby match with Italy next month has been postponed – because of fears about coronavirus.
It follows advice from public health officials. There have been more than 300 cases of Covid-19 in Italy.
50-thousand fans had been due to attend the match in Dublin, while the under-20s and women's matches are both off too.
No date has been announced for when Ireland's rearranged match with Italy will take place.
Philip Browne's chief executive of the IRFU "The IRFU is perfectly happy to comply with [officials'] instructions.
"We will immediately begin to work with our Six Nations partners to look at the possibility of rescheduling those three matches – we would to have an update on that in the coming days."