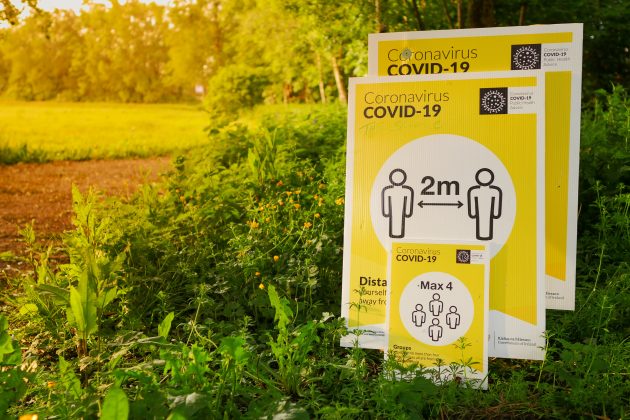 The levels of airborne traffic in and out of Ireland has fallen dramatically since the country entered its second lockdown.
Social Democrats co-leader, Catherine Murphy revealed the figures in a series of parliamentary questions. 25, 239 passengers arrived at Irish airports in the week beginning of October 19th, when level 5 restrictions were implemented for the whole country.
This indicates a 61.4% reduction in the numbers from the week of August 3rd, where 65, 418 people flew into Ireland.
Cork airport saw even fewer numbers in the first week of lockdown, as just 1,501 people arrived. Passengers only came from five places of origin: the Netherlands, Poland, Portugal, Spain, and the UK. Shannon airport saw fewer numbers, with 505 incoming passengers.
At Dublin airport, travellers from the UK made up the most numbers of arrivals with 6,407 flying into the capital's airport. Arrivals from the US also fell, with only 543 coming in from across the Atlantic.
The stark reality of the impact lockdown has had on Ireland's airports was revealed at an Oireachtas committee, with Cork airport set lose €20 Million.
Departures from Ireland saw a similar decline. 29,519 people took off on flights from Irish airports, with only 166 of those passengers flying to another Irish airport.
The majority of passengers were headed to the UK and the US with a total of 9,326 people flying to those destinations.
Passengers flying to Qatar have doubled since the August figures. A total of 186 people took off for the middle eastern country in the first week of our second lockdown. Departures from Cork airport also fell, with only 1,677 leaving Cork airport to fly to the aforementioned five places of origin.
Traffic from the country's sea ports fell by 68% to 8,462.
The numbers were released ahead of Ireland's move to the EU wide travel plans. From Sunday, November 8th onwards, passengers arriving from orange regions within the EU will only need to provide a negative test to avoid having to quarantine themselves. Children under six years of age are exempt from the new plans.
Passengers from red zones will have to enter quarantine upon arrival. However, if they can provide a negative test after five days, then they are free to move. Countries from green regions will not have to quarantine at all.
At the time of writing, Denmark, Norway, Finland, Latvia, and Greece are countries with green and orange zones respectively.
To get the latest Irish Covid-19 travel arrangements, click here.