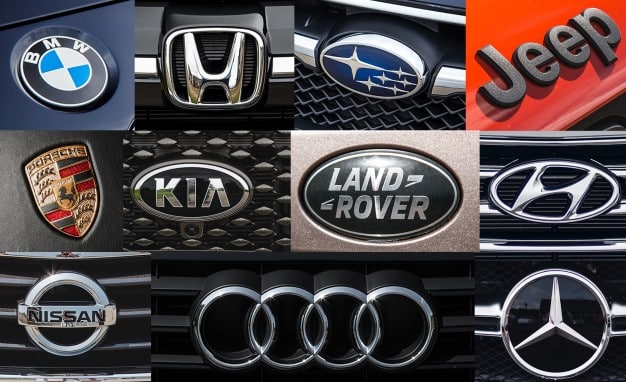 The Society of the Irish Motor Industry (SIMI) today issued the Q3 Motor Industry Review of 2017 in association with DoneDeal, along with the SIMI official October 172 registration statistics.
The review outlined that new car sales in for the first nine months of 2017 (totalled 128,578) declined by 10.2% when compared to new cars sold during the same period of 2016. Used imports remain a significant feature of the market so far in 2017, with imports 37.7% (70,821) ahead of the first nine months of 2016.
The SIMI/DoneDeal report highlights that despite the Irish economy performing strongly this year and the expectation of this positivity continuing into 2018, the Motor Industry is not by contrast mirroring this strong growth. New cars sales every month this year have been lower than their equivalent month in 2016. During the first nine months of 2017, new car sales declined in every county, with Mayo experiencing the largest decline at 19.28%, while Dublin had the smallest decline of 5.4%. New car sales in Dublin accounted for 41.63% of the total new car market, the report showed.
Brexit related uncertainty and the weakness of sterling are impacting negatively on the Industry, with the increases in used imports impacting on the residual values of Irish new cars, which increases the cost to change for the consumer looking for a new or newer car. In addition, with an increase in used imports of less than 3 years old, it is likely that some of these are displacing new car sales. Economist Jim Power is forecasting that used imports are likely to reach 97,000 in 2017 an increase of 34.4% on 2016 while new car sales are to finish at around 131,650 a decline of 10.2% on last year.
This year has seen some rebalancing of fuel types in the market, the diesel share moving down from 70% to 65% and total hybrid and electric vehicles increasing from 2% to 4% in market share. For Used imports diesel remains at 79% of this market; almost 20,000 of these imports are pre Euro 5 vehicles, which means they are not fitted with a DPF (Diesel Particulate filter). With the forthcoming restrictions on older vehicles in cities the UK, environmental concerns have been expressed at the potential for such cars to be devalued in the UK and finding their way into this marketplace, negatively impacting on the environmental progress been made here by the improvement in new car sales since 2013. This is not just an issue in Ireland but in many other European countries, where one country's restrictions on older cars having the potential to cause such vehicles to be exported into a neighbouring member State.
The report also shows a number of price decreases in the cost of motoring. The average price of a new car in September 2017 was 3.5% lower than a year earlier, while the cost of motor insurance in September 2017 was 14.3% lower than it was a year earlier.
SIMI-DoneDeal-Motor-Industry-Review-Q3-2017
Jim Power Economist and author of the SIMI/DoneDeal Report said: "The surge in used imports from the UK effectively means that those prices are now setting prices for the domestic second-hand car stock, and this is making the cost of change to a new car more expensive and is also serving to undermine new car sales. In normal circumstances, the positive economic backdrop would be expected to deliver growth of up to 20% in the new car market in 2018. However, the distortionary impact of sterling weakness and the associated surge in used imports from the UK will in all likelihood more than offset the positive economics." LISTEN FOR MORE