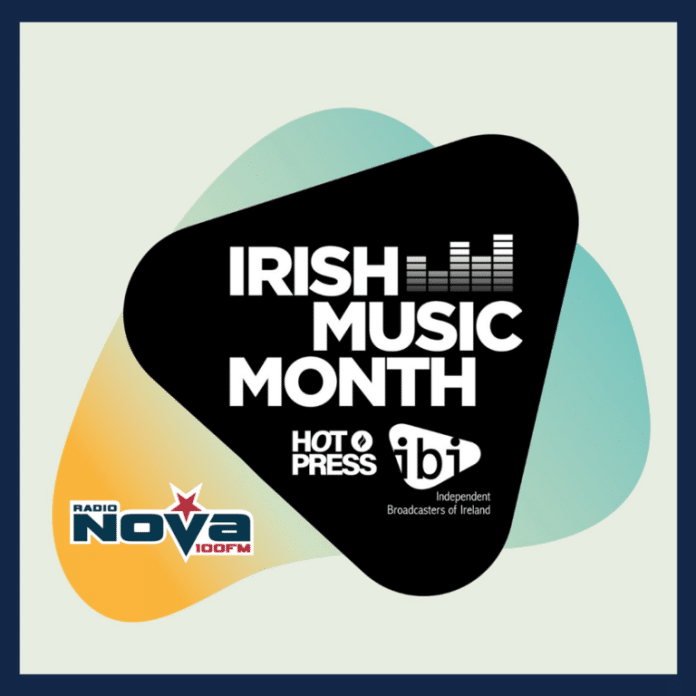 If you're in a band, if you're releasing your own music, then we want to hear from you!
Radio Nova is proud to support Irish Music Month 2023 this March.
Whether it's rock, pop or folk – here at Radio Nova we have dedicated March as Irish Music Month and we're playing more Irish music than ever!
Be in with a chance to be heard on Radio Nova, play at a national broadcast event and win a prize pot worth €10,000!
If you're in a band, or a solo artist, just email your song and bio to

[email protected]
We are searching for four finalists who will be interviewed on-air on The Nova Guestlist with Kieran McGuinness.
When you email us please send:
A bit about you – Who you are (artist /group name and members)
How long you've been making music. Your story!
1 released or studio produced song and 1 "as live" song (as MP3 files please)
A picture
And your social media links.
Last day for entries – Friday January 27th at 5pm
Irish Music Month this March proudly supported by IBI, Hot Press the BAI Sound & Vision fund and Radio NOVA!