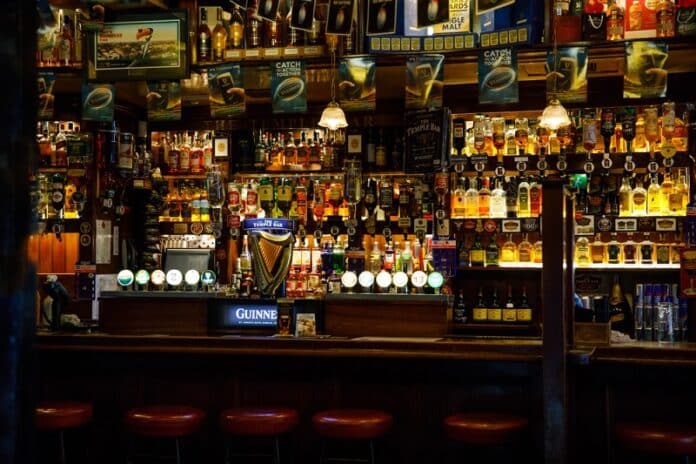 Irish pubs and restaurants look set to be closed until May according to Government sources.
It had been initially thought that the hospitality sector could open up in April. However with cases not decreasing by the desired amount and concern over the newer strains of Covid-19, Irish pubs and restaurants look set to remain shut until the summer.
Tánaiste Leo Varadkar has said that Ireland is "nowhere near where it needs to be" which is a blow to families and businesses around the country.
According to the Irish Examiner, schools look set to be closed for at least another four weeks. However, the cabinet in their meeting next Tuesday will explore possibilities in getting schools opened sooner.
One minister said "I just think the prospects of anything significant before the end of February are really slim."
Representatives from the hospitality and tourism sector met with Varadkar and Finance Minister Pascal Donohoe earlier this week. There had been an expectation that these sectors could potentially open up at the end of March or early April.
However, the Government believe that Level 5 restrictions will remain in place for longer than anticipated, which means Irish pubs and restaurants may not open their doors until May at the earliest.
Around 17% of the population is expected to be vaccinated by the end of March which includes healthcare workers, care home residents and staff and people over 70. This 17% is not enough to see the hospitality sector reopen their doors.
The Minister for Public Expenditure Michael McGrath told RTÉ News that continuing to support closed businesses is the right thing to do.
The Government planned the 2021 budget on the basis of two terms; a no-deal Brexit and no vaccinations being administered in 2021.
With a Brexit deal and the rollout of vaccines, there is room for the Government to continue their support of these closed businesses. McGrath said that the current restrictions are costing the Irish exchequer between €250 and €300 million a week.
To help boost the hospitality and tourism sector, there have been calls for an extra bank holiday to be introduced in July. You can Radio Nova's report on it here.
Level 5 restrictions are expected to last until March and there are now more calls for stricter quarantine rules for travelers into Ireland.
It has been reported that up to 2,000 people arrived from the UK and South Africa in 3 days after a travel ban was put in place on those countries.
The ban was introduced due to new strains of Covid-19 from these countries which has seen cases and deaths skyrocket in recent weeks.
Last night it was confirmed that a further 51 people have died from Covid-19 and 2,608 additional cases were notified.
For the latest guidelines on the Level restrictions, check out the Government's website here.