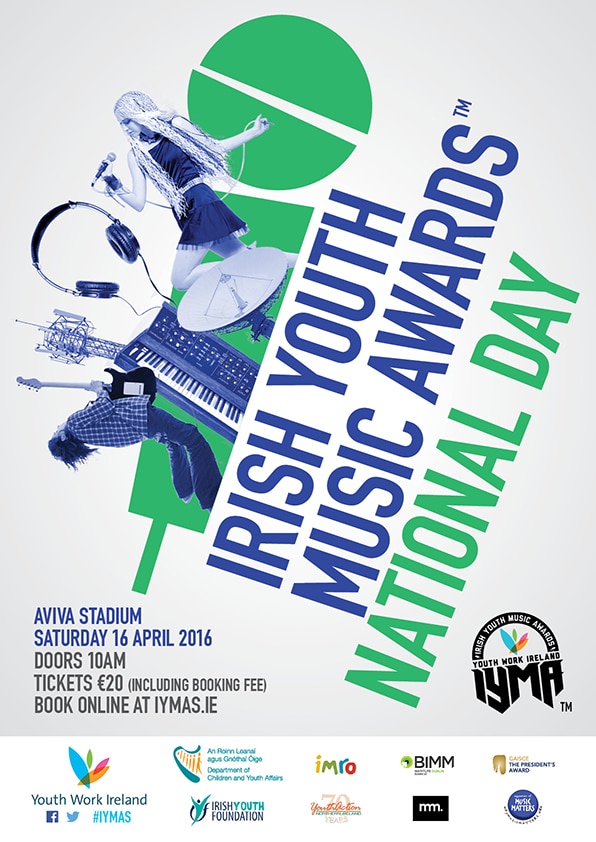 The Irish Youth Music Awards, Ireland's only all island youth focused music awards and festival, is set to return to the Aviva Stadium on Saturday 16 April.
Organised by Youth Work Ireland, the national event will see young musicians aged 12 – 19 from across the country representing their community and gaining business experience in the music industry. This is the ninth year of the programme which brings some of Ireland's top music industry personnel directly into contact with young musicians.
Speaking about the awards the Director of the Irish Youth Music Awards Barry Lennon said "The Irish Youth Music Awards is an opportunity to support young people develop new skills and help them in progressing to further employment and education opportunities within the creative and music industries that exist within Ireland and overseas.
He continued saying "The programme also acts as an opportunity to showcase the brilliant up and coming musical talent that exists within the island of Ireland and to give these young people a voice within their community's. We are very excited by the growth of the programme this year and are really looking forward to our National Day in the Aviva Stadium."
You can buy tickets for the Irish Youth Music Awards which take place this April here.