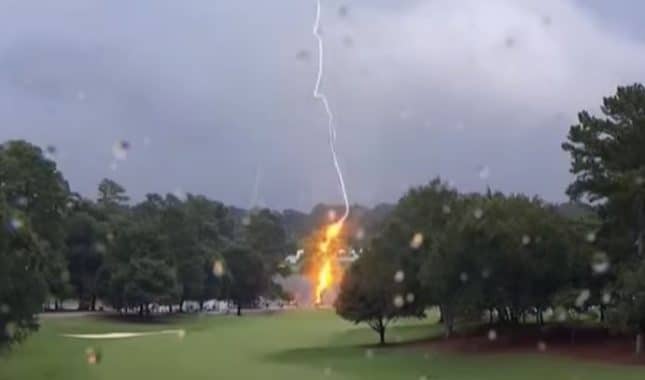 An Irish man is one of the injured after lightning hit a 60-foot pine tree at a PGA Tour event in the states.
In total, six people received injuries after a strike hit the top of the tree and shattered the bark all the way to the bottom. The resulting debris struck people near the tree.
The Department of Foreign Affairs has said it is aware of the case and is providing consular assistance with the man's family.
NBC just showed a lightning strike out at the #TOURChampionship at East Lake that injured possibly 4. This is a slow motion shot of their coverage. Wow! 🙏 pic.twitter.com/0Z1ARb6a8q

— Craig Lucie (@CraigLucie) August 24, 2019
Breaking News reports that the third round of the season PGA Tour event in Atlanta had been cancelled for about 30 minutes yesterday. That was because of storms in the area and fans were told to seek shelter.