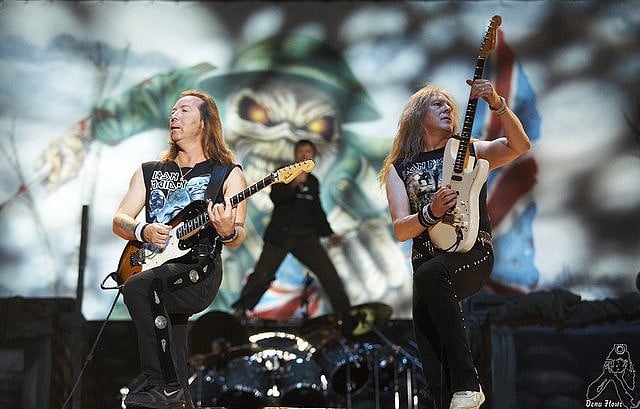 Iron Maiden have announced the dates for their upcoming world tour for next year. Their globe-trotting tour sees the band start in Australia & New Zealand.
They will also be visiting Canada, Mexico, Costa Rica, Argentina, Chile, Brazil, Japan and South Africa too name just a few. Their European tour dates however have yet to be announced, but they promised it will be an "extensive" run.
Other important dates on the tour include China & El Salvador which is the first time that the band will play in either location. Tickets for the first seven dates, all of which take place in Australia and New Zealand, will go on sale on September 24.
The band confirmed their plans for gigs around the world in a statement posted on the official Iron Maiden website. Iron Maiden will be flying in style as it was recently announced that they would be using a Boeing 747-400 jumbo jet, aka Ed Force One for the tour.
Speaking about the new tour, Iron Maiden frontman Bruce Dickinson said "We cannot wait to get back out on tour." Dickinson also highlighted how long it has been "When we start in the USA in late February it will be 19 months since our last show at Sonisphere in the U.K. so we are raring to go."
Photo Credit: Dena Flows