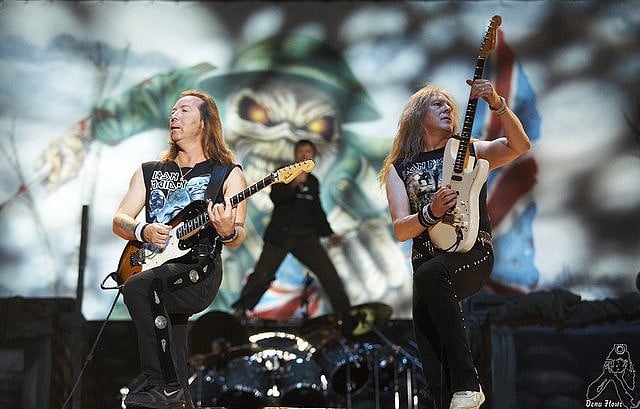 Iron Maiden have recently announced that they will be releasing a new double album called Book of Souls. It will be the band's first ever double album and it will be released on September 4th.
The record was recorded in Paris and has 11 tracks, spanning a total of 92 minutes. They worked with their regular producer Kevin Shirley on the album, with the band's last collaboration with the producer being on The Final Frontier back in 2010.
Lead Singer Bruce Dickinson, was recently cleared of cancer back in February. Although, it was later announced that the band wouldn't play anymore shows until sometime next year due to his recovery.
Manager Rod Smallwood spoke about Dickinson's recovery "Although Bruce is naturally eager to resume Maiden activities, it will take a while before he is completely back to full strength, as we explained previously. Because of this, the band will not be touring or playing any shows until next year".
The track list of the new double album is down below :
Disc 1
'If Eternity Should Fail'
'Speed Of Light'
'The Great Unknown'
'The Red And The Black'
'When The River Runs Deep'
'The Book Of Souls'
Disc 2
'Death Or Glory'
'Shadows Of The Valley'
'Tears Of A Clown'
'The Man Of Sorrows'
'Empire Of The Clouds'
Photo Credit: Dena Flows