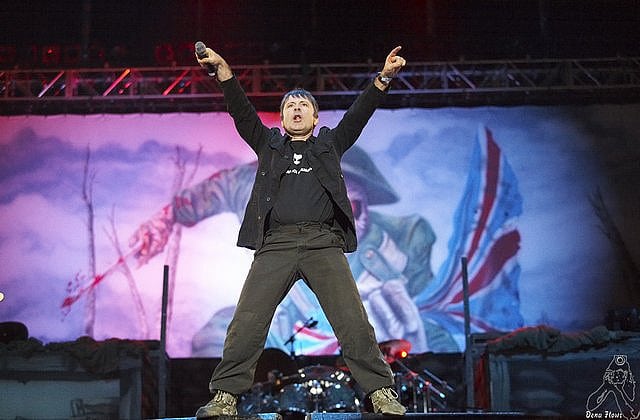 Bruce Dickinson of Iron Maiden has revealed that he has plans to release a new brand of Iron Maiden beer by the end of the year.
Having released the Trooper Ale as it is called back in 2013 and a "supercharged" version last year, Dickinson seems to have his eye on another Iron Maiden branded drink. He has described it as "somewhere between a stout and a porter."
Their new signature beer will be a joint venture between Iron Maiden and Robinsons Brewery in England. It is the same manufacturer of their previous drink Trooper ale.
They had the initial idea of releasing red wine with their name on it but quickly changed their mind. Bruce Dickinson said "We said why would we want to do that? But it gave us the idea of doing beer instead. [I] selfishly wanted it to be the kind of beer I liked: a traditional English cask ale with lots of flavour but you can drink a few of them without falling on your arse."
Dave Shack from Iron Maiden's management company said "It isn't a cash grab. This isn't about making millions of pounds from beer. This is about making a quality product that corroborates the band's position as a great British export and a very proud British institution."

Photo Credit: Dena Flow