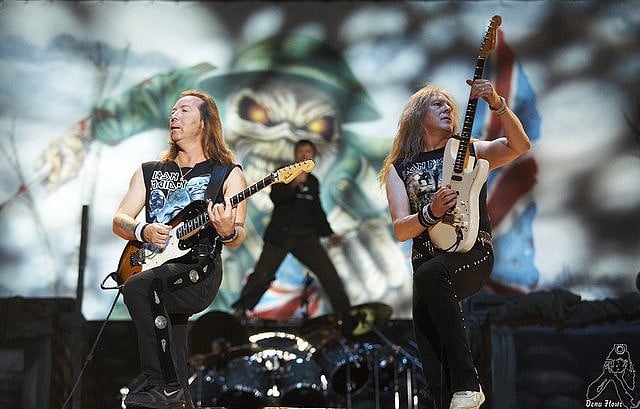 Iron Maiden were recently honoured with the 2015 02 Silver Clef award by UK charity Nordoff Robinns. The award was presented to them last Friday night (July 3rd) at the charity's 40th anniversary gala in London.
The award is said to recognise the band's "outstanding contribution to music" especially in the UK. Iron Maiden were represented at the event by frontman Bruce Dickinson and guitarists Adrian Smith and Janick Gers.
The award is also said to recognise the band as one of the most successful and influential rock bands of all time, selling over 90 million albums worldwide. The group spoke highly of the charity saying "Nordoff Robbins is an exceptional charity and their dedication to changing people's lives through music therapy is something we all support".
They also spoke about receiving the award saying "We're extremely proud to receive the O2 Silver Clef Award and to be part of their 40th anniversary event celebrating this wonderful achievement".
Iron Maiden join the illustrious company who have already won the award such as Jimmy Page (last year's recipient), The Rolling Stones, David Bowie, Queen, Pink Floyd, Genesis and Eric Clapton.
Photo Credit: Dena Flows