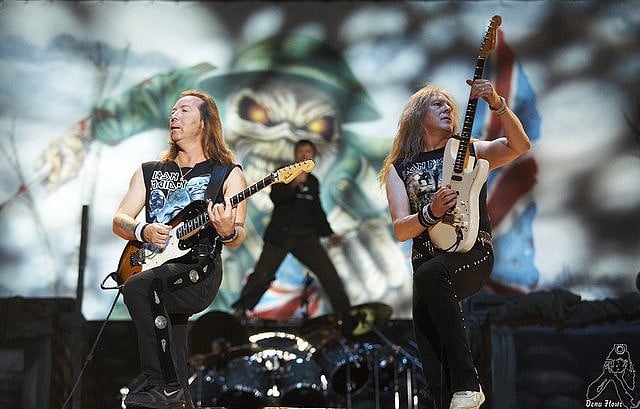 Iron Maiden have announced that they will be releasing a new video game this year. The band will be following in the footsteps of fellow metal band Avenged Sevenfold by releasing their own video game.
They announced that the game is being made by Roadhouse Interactive and 50cc Games. It is called Iron Maiden: Legacy Of The Beast and according to a press release it will launch worldwide this summer on iOS and Android platforms.
The games is being described as an action-packed, free-to-play RPG steeped in Iron Maiden mythology. It will feature the band's famous mascot known as Eddie as the main protagonist of the game.
Iron Maiden and their Phantom Music Management team, have granted unparalleled access to the vaults in order to create a truly authentic Iron Maiden game, with the band's most famous tracks to appear in the game.
Players will explore new worlds, travel through time, and battle a cast of dramatic and engaging characters drawn from the expansive catalogue of Maiden's albums and art.
Speaking about the new project, Bassist Steve Harris said "We always thought Maiden's music and imagery with Eddie could be perfect for gaming and it's something we have been looking at doing again since 'Ed Hunter' in 1999. "
Photo Credit: Dena Flows