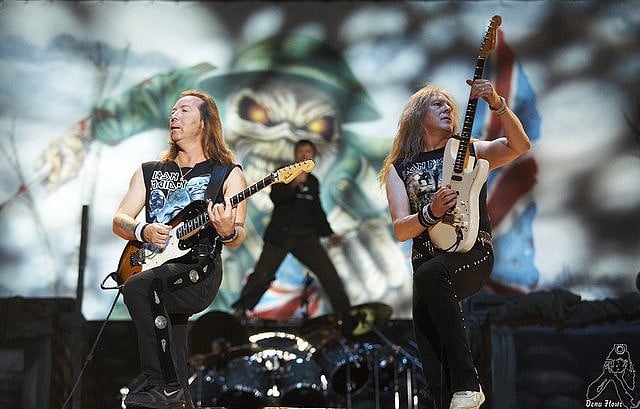 Heavy Metal Gods Iron Maiden have released a new single for the first time in five years. 'Speed Of Light' is the lead single off their upcoming new album Book of Souls.
After frontman Bruce Dickinson was diagnosed with cancer, the recording of the album had to be delayed. Dickinson was recently given the all clear from cancer after undergoing intensive treatment, even though he recorded some of the album with the illness.
The newest album from Iron Maiden was recorded in Paris and it will come out on September 4th. It is to be the band's first ever double album and it will have a total of 11 tracks. Iron Maiden recorded the album with their regular producer Kevin Shirley, who also worked on their last album in 2010 The Final Frontier.
It was also recently announced by their manager Rod Smallwood that due to Dickinson's recovery the band would be unable to play any shows until 2016. You can check out the video for their new single 'Speed If Light' down below.
Photo Credit: Dena Flows