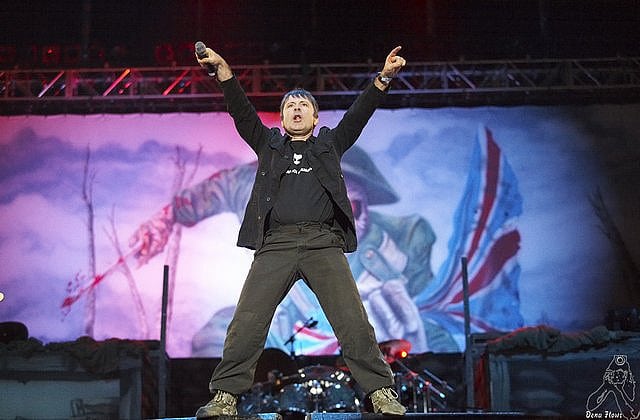 Heavy Metal Gods Iron Maiden have recently announced that they will be flying in style for their new world tour. The band will be using a new Boeing 747-400 jumbo jet for their world tour next year.
Frontman Bruce Dickinson is a pilot himself when he is not on tour with the band, but it appears now that he will be joining his two passions as he is currently getting his licence to fly the new airbus .The reason for this is because it's almost twice the size and over three times the weight of the Boeing 757 which Iron Maiden have used on their previous tours.
The band will embarking on a world tour in 2016 and won't be performing this year due to to Bruce Dickinson's recovery from cancer. Recent information suggests that the tour is expected to take place in 35 countries across six continents.
Speaking about the airbus Dickinson said "When the opportunity arose from my friends at Air Atlanta Icelandic to lease a 747 for The Book of Souls World Tour, of course we jumped at the chance, who wouldn't?"
One of the big reasons for flying such a large airbus as Dickinson said was "Because of its colossal size and freight capacity we can carry our stage production and all our stage equipment and desks in the cargo."
Photo Credit: Dena Flows