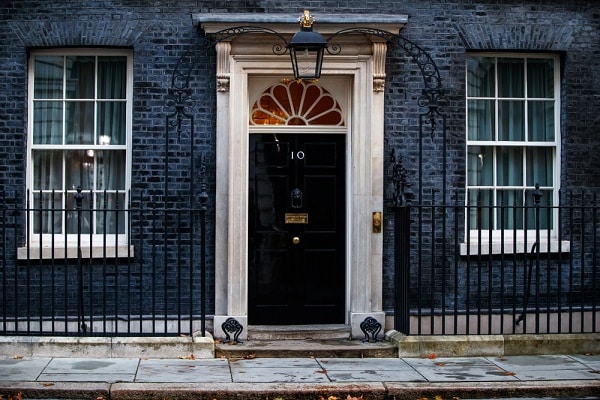 A Downing Street spokesperson has rubbished earlier reports that a self-isolation grant will be brought in. News of the scheme broke today, however, the spokesperson said there are "no plans to introduce an extra £500 payment".
A leaked document for the Department for Health and Social Care (DHSC) suggested it has been considered as to whether a new payment scheme could be brought in. This suggestion was quashed by the spokesperson saying a £500 grant is already available to people told to isolate, plus access to benefits. It has been estimated that a £500 handout scheme would cost up to £453 million per week, 12 times the more than the current system.
George Eustice, Environment Secretary, suggests self-isolation payments could be a consideration after England's lockdown ends, but not before. Eustice said ministers were looking at toughening current restrictions to improve compliance, rather than offering a cash incentive.
Meanwhile, local authorities have been granted £70 million to help disadvantaged families and can choose to provide more if necessary. This comes as government polling found that just 17% of people with symptoms are coming forward for testing. Apparently one-in-four people abide by the 10-day isolation guideline after testing positive. As well as this, the poll found that 15% continue to go to work as normal.
When asked about reports of the polls suggesting compliance with self-isolation rules is low, the Number 10 spokesperson said the "vast majority of the public continue to abide by the rules and do isolate when they are asked".
The PM's official spokesperson was quizzed about Cabinet Office data and its suggestion that just 17% of symptomatic people are coming forward for a test. The spokesman replied that they would "point to the number of tests that are being conducted every day".
"You will see those figures are high and have been for some time. It remains the case that the vast majority of those who are symptomatic do get [a test], and again I would point to the stats that are published. We are testing more people than ever before. People are coming forward for tests and the vast majority continue to abide by the rules."
When asked whether the current lockdown is likely to end in spring or summer, Mr Johnson believes that it is "too early to say". The PM is urging people to obey the current restrictions "in what is unquestionably going to be a tough few weeks ahead".
In other news, the Taoiseach says Level 5 Covid-19 restrictions will continue into February. Addressing the Fianna Fáil parliamentary party last night he said coronavirus transmission numbers were "still too high".