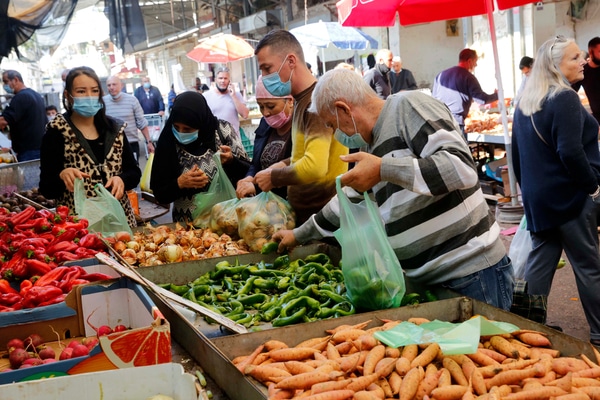 Sections of the Israeli economy has begun to reopen, thanks to a rapid COVID-19 vaccination drive reaching almost half the population. The vaccinated public enjoyed a sense of normality on Sunday as retail malls and shops with street access opened their doors.
Access to shops has been permitted to everyone, while leisure sites like gyms and theatres are limited to people presumed to have immunity. These leisure sites require a so-called Green Pass, which is displayed through a special Health Ministry app.
The 'Green Pass' will be linked to an individual's personal medical records on the app spearheaded by the Health Ministry, that must be shown to gain access to certain venues. Restaurants and bars are set to be included in the relaxing of restrictions from early March, according to reports.
Dancing is barred at banquet halls, while synagogues, mosques and churches are required to halve their normal number of worshippers. Places will still have to adhere by social distancing measures with restrictions still in force.
A year after the country's first documented coronavirus case, Sunday's easing of restrictions is part of the Israeli government's plan to continue reopening the economy more widely. Further reopening is due next month when Prime Minister Benjamin Netanyahu is up for re-election.
More that 45% of the 9million Israeli population has been administered at least one dose of the Pfizer Inc vaccine, according to the Health Ministry. It has been reported that the two-shot vaccine has reduced COVID-19 infections by 95.8%, ministry data showed.
There has been more than 740,000 cases and 5,500 Israeli deaths from the coronavirus, prompting criticism towards the Netanyahu government for their enforcement of three national lockdowns. According to reports, the Netanyahu government has pledged that there will not be a fourth.
Primary school students and pupils in the last two years of secondary school have been attending classes in Israeli towns, found to have contamination rates under control. While middle schoolers are due back by next month, after almost a year of remote learning.