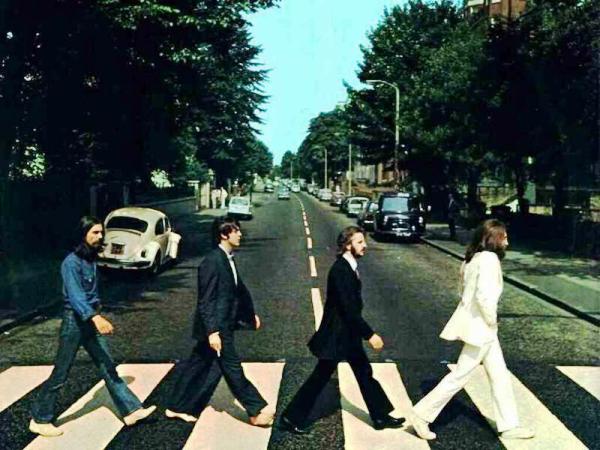 50 years ago today, @TheBeatles gathered at EMI Studios for one of the most prolific photoshoots of their career. A policeman held up the traffic as photographer Iain Macmillan took six shots of the group walking across the zebra crossing just outside the studio. #AbbeyRoad pic.twitter.com/ROgV1SE9d4

— Abbey Road Studios (@AbbeyRoad) August 8, 2019
It's been 50 years since The Beatles took their iconic walk across the Abbey Road zebra crossing in north London.
To celebrate, fans have been recreating the moment, crossing exactly to the minute the 'Fab Four' were photographed for the album cover.
Hundreds of fans of the 'fab four' took time to meet and to recreate the Abbey Road album cover shot.
It's fifty years since the iconic photo of the band members walking across the road was taken in London. Lookalikes got involved. Tribute band 'Fab Gear' led them across.
At 11:35 a.m. on Aug. 8, 1969, Iain Macmillan photographed John, Paul, George and Ringo striding single-file across the black-and-white "zebra" crossing outside Abbey Road Studios.
Used as the cover of the band's penultimate studio album, it became one of the most famous images in music history.
On Thursday spectators snapped photos on cellphones and lookalikes from a Beatles cover band crossed the street in tribute to the original image.
The spot remains a place of pilgrimage for Beatles fans from around the world.