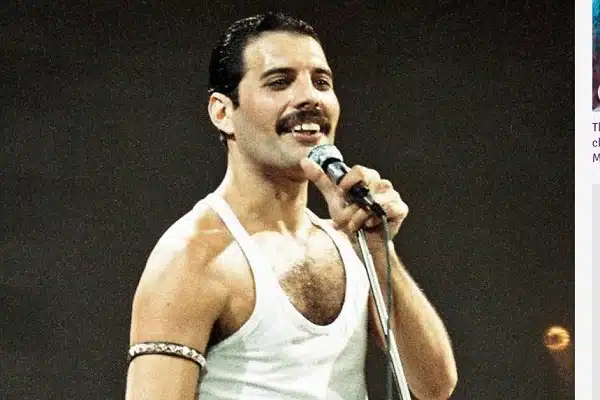 Today marks 30 years since the passing of the charismatic and flamboyant frontman of Queen, Freddie Mercury.
To mark this occasion, we at Radio Nova will commemorate the 30th anniversary of Freddie's passing on Freddie Day On Radio Nova.
Between 9am and 10pm, here on Nova, we will play a Queen or Freddie track after the news every hour.
At 1pm, we will also play the documentary called "Freddie Mercury Never Boring" hosted by our very own Dee Woods. This documentary will reflect on the life of the amazing frontman himself. It will also include contributions from his family, friends and bandmates.
On top of this, the show will also feature rare archive audio from Freddie himself which is set to a soundtrack of his greatest hits as a solo artist. This will be played again at 11pm right here on Nova.
Tonight will also see the Classic Album at Midnight feature "A Night At The Opera". Stay tuned for that too.
"Tried to keep the harpies away"
Speaking recently on Good Morning Britain, Queen's Brian May reflected on the 30th anniversary of Mercury as well as paying tribute to his friend and late bandmate.
May admitted that Freddie's subsequent death was not easy on the band. But he said that they tried to protect Freddie as much as possible.
"It was a hard time but it kind of united us as a family", he said. "We kind of closed ranks around Freddie and tried to make his life as easy as possible and tried to keep the harpies away. [There were] lots of people, kind of, poking lenses through his windows. It was a horrible time for him".
He added, "A lot of the time we went to Montreux. Freddie actually lived in Montreux for a while".
May also insisted that Freddie had a "lovely time" in his final few days with that band.
"We could make music – and making music was Freddie's life. He could insulate himself once he was in that environment", he said.
"Strangely enough it was one of the most joyful times we ever had. Freddie seemed to be able to leave it all outside and just enjoy making his music".
Earlier this year also marked half a century since Queen were formed, an occasion that May said in a separate interview was tough to celebrate without Freddie. More on that report from Nova here. And here.