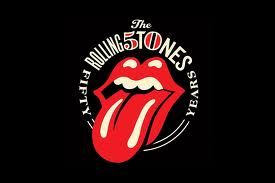 The Rolling Stones wrapped up their "50 & Counting" tour in London's Hyde Park on Saturday.
The band's 19-song set on the hottest day of the year in London marked their second appearance at the Park in a week
With temperatures still high at the start of their set, Metro UK reports Mick Jagger told the audience, "It's fantastic to see you all here on the hottest day of the year so far. Are you surviving? Good."
In front of 65,000 fans, the Stones kicking Saturday's show off with "Start Me Up" and "It's Only Rock And Roll" before going on to play a catalog of their greatest hits, finishing with "Brown Sugar," "You Can't Always Get What You Want" and "(I Can't Get No) Satisfaction."
Both of the Stones' Hyde Park shows were filmed and a DVD is expected to be released in the near future, with an audio recording also expected to go on sale.
Fan Video here!
http://www.youtube.com/watch?feature=player_embedded&v=TV7pbZjMkyQ